Lock in a Safe 13.9% Yield by July 11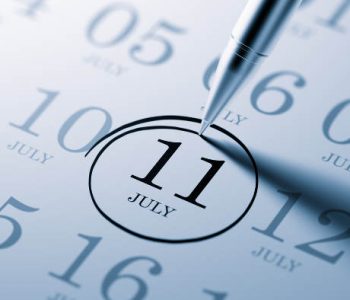 iStock.com/XtockImages
A Double-Digit Yield That's Surprisingly Safe
If you've been looking for high-yield stocks, you'd know that most of them aren't perfect. In fact, the reason why many companies can have an ultra-high yield is that investors don't believe that the payout is sustainable.
That's why today I'm going to show you a double-digit yielder that actually offers top-notch dividend safety. The company's next round of dividend checks will be mailed out in a few weeks. To collect that payment, investors have to take action by July 11.
Let me explain…
The company in question is Consolidated Communications Holdings Inc (NASDAQ:CNSL), a broadband and business communications provider headquartered in Mattoon, Illinois.
Consolidated Communications has operations in 24 states and serves a broad customer base that includes businesses of all sizes, wireless companies and carriers, as well as consumers.  (Source: "Consolidated Communications Investor Presentation May 2018," Consolidated Communications Holdings Inc, last accessed May 31, 2018.)
With 36,000 fiber network miles, the company is one of the top 10 fiber providers in the country. Today, CNSL's fiber network has 9,300 on-net buildings, 780,000 data and Internet connections, and 3,300 fiber connections for wireless carriers.
If you've been following this column, you would know that communications infrastructure is one of my favorite types of businesses. These infrastructure assets are extremely costly to build. As result, the industry has high barriers to entry.
Due to limited competition from new entrants, existing players such as CNSL can cash in oversized profits.
Growing Its Presence
Over the years, Consolidated Communications has expanded its presence through a series of mergers and acquisitions.
In 2007, the company acquired North Pittsburgh Systems Inc for $375.0 million. In 2012, it bought SureWest Communications, adding approximately 267,000 residential connections and 16,000 business subscribers in Northern California and Kansas City.
Then, in 2015, Consolidated Communications acquired fiber network company Enventis Corporation in an all-stock transaction valued at approximately $350.0 million.
Last year, the company bought FairPoint Communications Inc (NASDAQ:FRP) in an all-stock deal valued at around $1.3 billion. With this latest acquisition, Consolidated Communications has become a leading broadband and business service provider across a 24-state service area.
It now offers a wide range of communications solutions, including voice, video, data, managed services, cloud computing, and wireless backhaul.
According to CNSL's latest investor presentation, the company is on track to meet or exceed its synergy target of $55.0 million with the FairPoint acquisition. (Source: Ibid.)
With an established position in a market with high barriers to entry, Consolidated Communications Holdings Inc can afford to dish out generous dividends.
Oversized Dividends
Right now, the company has a quarterly dividend rate of $0.38738 per share. Trading at around $11.00 apiece, CNSL stock has an annual dividend yield of 13.9%.
To give you some perspective, the average S&P 500 company pays less than two percent at the moment. A 13.9% dividend yield in today's market could go a long way toward boosting the return of an income portfolio.
High-yield stocks are not known for their dividend safety, but if you take a look at Consolidated Communications' financials, you'd see that the company actually makes more than enough money to cover its payout.
In 2017, Consolidated Communications Holdings Inc generated cash available to pay dividends of $137.0 million. The number is calculated by taking adjusted earnings before interest, tax, depreciation, and amortization (EBITDA), adding cash interest income, and then subtracting cash interest expense, capital expenditures and cash income taxes. (Source: "Consolidated Communications Reports Fourth Quarter 2017 Results," Consolidated Communications Holdings Inc, March 1, 2018.)
Considering that the company paid total dividends of $94.1 million in full-year 2017, it had a payout ratio of 68.7%, meaning the payout was more than safe.
So far this year, things were equally solid. In the first quarter of 2018, Consolidated Communications' cash available to pay dividends came in at $44.3 million while its quarterly dividend payment totaled $27.4 million. That translated to a payout ratio of 61.9%. (Source: "Consolidated Communications Reports First Quarter 2018 Results," Consolidated Communications Holdings Inc, May 3, 2018.)
Here at Income Investors, we like to see companies that pay out less than 75% of their cash flow, due to the margin of safety. In the case of Consolidated Communications Holdings Inc, the company's payout ratio is well within our comfort zone.
Lock In This Reliable Income Stream
Last month, the company's board of directors declared its 52nd consecutive quarterly dividend. The $0.38738 per share dividend is payable on August 1, 2018 to shareholders of record as of July 15.
To be eligible for that payment, investors need to own shares of CNSL stock before the ex-dividend date, which is set to be July 12.