Lock In a 42% Yield Before December 31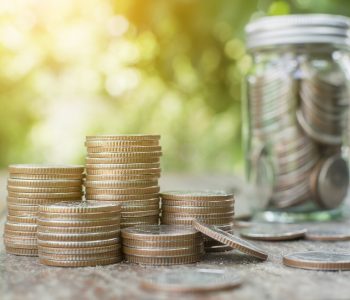 iStock.com/Photomarchmeena29
Nail Down This 42% Special Dividend
Warrior Met Coal LLC (NYSE:HCC) declared a dividend on Thursday, but not just any dividend.
In a press release, the board announced a special $600.0-million one-time distribution to shareholders. Coupled with cash on hand of about $260.0 million, management intends to fund the initiative by issuing about $350.0 million in senior notes.
This is good news for investors. Based on the current share count, the special dividend will come in at about $11.23 per share—more than 224 times larger than its regular quarterly payout. Buyers getting in now will lock in a yield of 42%, with the distribution expected to arrive by the end of the year. (Source: "Warrior Met Coal Launches Proposed $350 Million Offering of Senior Secured Notes," Warrior Met Coal LLC, October 19, 2017.)
Analysts drool over these types of situations. In fact, we feature special dividend announcements in every issue of our premium Passive Monthly Income advisory. If you know where to look, you can often uncover one-time payouts of 20%, 40%, or even 50%. But, since we can't go back in time, where can you find the next special dividend opportunity?
You should start by looking at dominant, cash-gushing firms with a history of rewarding shareholders.
Companies often opt for special dividends after a particularly long period of good earnings. It's a way for management to deliver owners their share of the profits, often serving as a nice bonus after a good year.
Overall, traders see these payments as a good sign. Most businesses blow excess cash on overpriced acquisitions or ego-boosting side projects. By paying out extra funds to owners, management has clearly declared, "We put shareholders first!"
In other situations, a company might opt for special dividends and skip traditional distributions altogether.
When a company issues a normal dividend, investors expect payments on an ongoing basis. That can become a problem for cyclical businesses, when profits swing wildly from year to year.
Special dividends, in contrast, don't come with such an obligation. Investors understand these distributions won't come in a fixed, reliable fashion. That gives management more flexibility.
The only problem? Big financial sites like MSN, Yahoo! Finance, and TheStreet.com usually don't report these types of payouts. For this reason, I call them Wall Street's "secret payouts." They're big, safe yields hiding in plain sight. And, for those willing to do the extra homework, they can represent a lucrative income stream.
But the biggest giveaway? Boatloads of cash.
In the same way earthquakes often precede volcanic eruptions, billions of dollars sitting idle on the balance sheet often precede special dividends. Companies will often announce special, one-time dividends just to unload excess money.
It sounds like an odd problem to have. Cash, though, earns little in the way of returns. For this reason, shareholders often pressure executives to put the money to work or pay it out to owners.
And, given how much cash companies are holding, you can expect a lot more announcements like these over the next few years. According to Moody's Corporation, U.S. companies have stockpiled an eye-popping $1.8 trillion. Unless Corporate America can find a productive place to put all that money to work, most of this will get paid out to owners. (Source: "US Corporate Cash Pile $1.84 Trillion Says Moody's – Doesn't Matter A Darn, Not Even Apple's Stash," Forbes, July 19, 2017.)
The Bottom Line on HCC Stock
You don't often get a chance to earn 224 dividend payments in one day. But, for those who know where to look, you can often uncover dozens of such opportunities. For investors, special dividends like the one from Warrior Met Coal can be lucrative and a nice income supplement.