Where to Lock in 15%+ Yields Right Now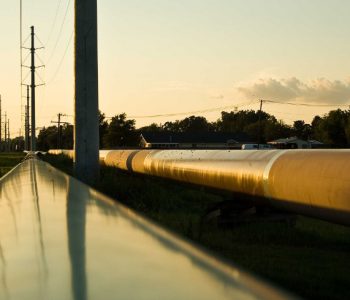 Flickr.com/Ray Bodden
Pipeline Stocks Extremely Cheap
The stock market continues to hit record highs, but traders have left one industry by the wayside: master limited partnerships (MLPs).
Wall Street poured billions into the sector over the past few years, attracted by large, growing distributions from America's shale boom. But thanks to a combination of lower oil prices, higher interest rates, and new tax legislation, investor enthusiasm for the sector has waned.
Lawmakers delivered another blow last week. Regulators want to take away the federal income tax allowance, which will make MLPs less attractive investment vehicles. That news weighed heavily on shares, sending the benchmark Alerian MLP Index down five percent.
Following that announcement, the industry now trades at some of the lowest levels on several valuation metrics in years. MLPs as a group exchange hands for just 16 times projected funds from operations. That comes out to an eight-percent discount to the broader S&P 500. (Source: "MLPs Take a Hit on Tax Ruling," Barron's, March 15, 2018.)
For investors, however, the general sense of doom and gloom could create an opportunity.
For one, traders may have overreacted to the recent tax proposal. Most MLPs have now provided guidance on their exposure and analysts peg the average sector hit to earnings at only around two percent.
In the meantime, units trade at bargain basement prices. We've only seen the industry get this cheap relative to the broader market on two occasions over the past decade, in November 2008 and February 2016. In each case, MLPs as a group delivered 50% and 60% total returns over the following six months, respectively.
Even if that scenario doesn't play out again, investors can lock in tidy yields. Right now, the industry as a whole pays out an average yield of seven percent. But for those willing to do some digging, it's not uncommon to find payouts anywhere from 12% to even as high as 17%.
| | | |
| --- | --- | --- |
| Company | Market Cap | Yield |
| Magellan Midstream Partners, L.P. | $13.3B | 6.3% |
| Tallgrass Energy Partners LP | $2.6B | 11.0% |
| TC Pipelines, LP | $2.4B | 11.9% |
| Buckeye Partners, L.P. | $5.6B | 13.2% |
| Enbridge Energy Partners, L.P. | $3.8B | 15.1% |
(Source: Google Finance)
MLPs may not stay this cheap for long.
And at these prices, we could see a wave of partnerships taken private. If the public market doesn't want to pay a fair price for these businesses, corporate parents and private equity players will.
Hedge funds have also started backing up the truck on units. Over the past quarter, billionaire T Boone Pickens has built huge stakes in several partnerships. Other money mavens, including Ken Griffin, Matthew Hulsizer, and Israel Englander, have also increased their positions in the sector.
What could have these investors so excited? I'd say it means one thing: they see a lot of upside ahead.