Lock in an 11.9% Yield (Paid Monthly) by May 6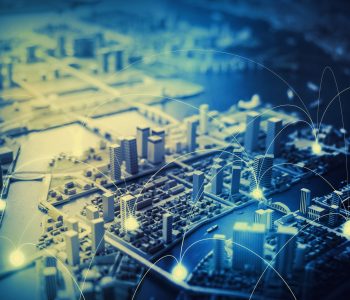 iStock.com/chombosan
Collect Monthly Dividends from This Double-Digit Yielder
To most people, Global Net Lease Inc (NYSE:GNL) may not sound like a familiar name. But the company deserves income investors' attention for a very simple reason: the sheer size of its payout.
While the vast majority of companies trading on U.S. stock exchanges are offering yields of less than five percent, Global Net Lease Inc manages to dish out dividends that come out to an annual yield of 11.9%.
Furthermore, instead of paying investors every quarter like most companies do, management at Global Net Lease has decided to pursue a monthly dividend policy. This means the company will soon mail out the next round of payments. To collect that payment, investors need to take action by May 6.
Let me explain…
In most cases, dividends come from cash that is generated from a company's operations. So in order to establish a regular dividend policy (such as the monthly payment schedule at GNL), the company needs to generate a recurring cash flow.
The good news is, that's exactly what Global Net Lease's business model is capable of.
Headquartered in New York City, Global Net Lease is a real estate investment trust (REIT) with a diversified portfolio of commercial properties. While the company focuses on sale-leaseback transactions involving single-tenant, mission-critical, income-producing assets in the U.S., it also owns properties in Finland, France, Germany, Luxembourg, the Netherlands, and the U.K. (Source: "March 2018 Investor Presentation," Global Net Lease Inc, last accessed April 17, 2018.)
Therefore, Global Net Lease operates like a giant landlord. By the end of 2017, the company's portfolio consisted of 321 properties totaling 22.9 million square feet. Those properties were leased to 100 tenants from 41 different industries. Because tenants have to pay rent every month, Global Net Lease can earn a steady stream of income.
As the name suggests, the company rents out most of its properties through triple net lease agreements, meaning the tenants, rather than the landlord, are responsible for paying the property taxes, maintenance fees, and insurance costs associated with the leased properties. This allows GNL to keep more of its rental income, which can then be distributed to shareholders in the form of dividends.
Of course, when you see such a giant real estate portfolio, you might be wondering how many of those properties are actually rented out.
Well, according to Global Net Lease's most recent earnings report, the company had a portfolio occupancy rate of 99.5% as of December 31, 2017. Moreover, the portfolio had a weighted average remaining lease term of 8.8 years at year-end. (Source: "Global Net lease Reports Fourth Quarter and Full Year 2017 Results," Global Net Lease Inc, February 27, 2018.)
With a high occupancy rate and long-term lease agreements, GNL is well positioned to keep generating stable cash flows.
Here's the best part. More than 90% of the company's lease agreements come with contractual rent increases. In other words, as time goes by, Global Net Lease will be able to earn higher rental income from most of its properties.
Right now, GNL stock has a monthly dividend rate of $0.1775 per share. The next dividend will be paid on May 15. To be eligible for that payment, investors need to own GNL shares before the ex-dividend date, which is set to be May 7.