Loblaw Companies Limited Reports First-Quarter Earnings, Tops Estimates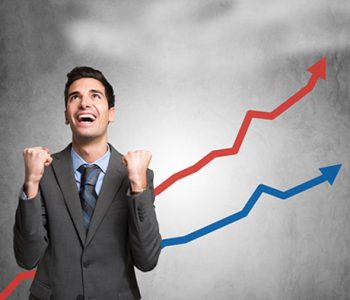 Loblaw Companies Limited (TSE:L), the largest food retailer in Canada, just released a solid earnings report and raised its dividend.
On May 4, Loblaw announced its financial results for its first quarter (ended March 26, 2016). The company generated $10.4 billion in revenue, up 3.3% year-over-year, and matched analysts' expectations. (Source: "Loblaw Reports 2016 First Quarter Results and Announces a 4% increase to Quarterly Common Share Dividend," Loblaw Companies Limited, May 4, 2016.)
The bottom line was even more impressive. Loblaw's adjusted earnings per share rose 13.9% year-over-year to $0.82.
"We continued to execute against our financial plan in the first quarter of 2016, achieving positive same-stores sales, stable gross margins, and higher operating earnings," said Executive Chairman and President Galen G. Weston. (Source: Ibid.)
The company raised its quarterly dividend by four percent to $0.26 per common share. At Loblaw's stock price today, that translates to an annual dividend yield of 1.48%.
In the quarter, the company also repurchased 3.4 million of its shares for $231 million.
Loblaw was firing on all cylinders in the first quarter. Its retail segment enjoyed 3.3% year-over-year growth in sales, the financial services segment grew its revenue by an even four percent, and its choice properties segment saw revenue growth of 5.5%. Note that the company also realized approximately $72.0 million of net synergies in the quarter.
Loblaw is planning to expand its already strong presence with new investments in 2016. Last month, the company announced that it will invest approximately $1.0 billion into its Canadian retail business this year. The investment will be used for building approximately 50 new stores, renovating 150 existing stores, increasing e-commerce expansion, and funding IT infrastructure and supply chain projects. (Source: "Loblaw to Invest $1.3 Billion, Create Approximately 20,000 Jobs in 2016," Loblaw Companies Limited, April 12, 2016.)
Even though the retail environment is getting competitive, Loblaw's president, Galen Weston, is still quite optimistic about the company's future:
"Looking ahead, we are confident that our continued focus on earnings growth along with the strength of our Company's balance sheet, will enable us to fund growth initiatives and return capital to shareholders, amidst a highly competitive retail environment and the continued pressure of healthcare reform," said Weston. (Source: "Loblaw Reports 2016 First Quarter Results and Announces a 4% increase to Quarterly Common Share Dividend," Loblaw Companies Limited, May 4, 2016.)