LMT Stock: This Is Good News for Lockheed Martin Corporation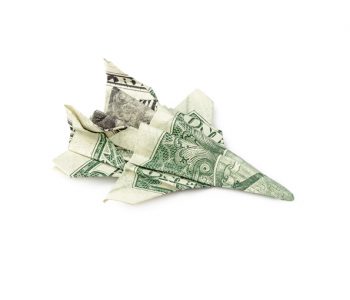 Could a $450.0-Million Contract Modification Boost Lockheed Martin Stock?
Lockheed Martin Corporation (NYSE:LMT) stock has had a choppy ride in recent months. Now, there's finally some good news.
In a statement on Thursday, the U.S. Department of Defense announced that Lockheed Martin has been awarded a $450.0-million modification to a previous contract to develop and deliver "F-35" fighter jets to South Korea. (Source: "Contracts," U.S. Department of Defense, December 29, 2016.)
"This modification continues the integration work to implement the development and delivery of the "F-35A Air System" to the Republic of Korea under the Foreign Military Sales program," the statement said. "This effort will also provide for non-recurring engineering work." (Source: Ibid.)
According to the Department of Defense, the work will be performed in Fort Worth, Texas, and is expected to be completed in August 2019.
This is good news for Lockheed Martin, because the modification adds almost 50% to the original $920.0-million contract awarded to the company in 2015.
Moreover, the F-35 is the largest program at Lockheed Martin. Last year, the F-35 program accounted for 59% of net sales in the company's Aeronautics segment. The program was also responsible for generating 20% of the company's total consolidated net sales of $46.1 billion for the year. (Source: "Lockheed Martin Corporation 2015 Annual Report," Lockheed Martin Corporation, last accessed December 29, 2016.)
The news sent Lockheed Martin stock up about 0.25% in after-hours trading on Thursday.
Note that a week ago, also during after-hours trading, LMT stock tumbled two percent due to a tweet from U.S. President-elect Donald Trump.
Mr. Trump said that because of the "tremendous cost of the Lockheed Martin F-35," he has asked Boeing Co (NYSE:BA) to "price-out a comparable F-18 Super Hornet." (Source: "Twitter post," Donald J. Trump Twitter account, December 22, 2016, 2:26 p.m.)
Year-to-date, Lockheed Martin stock is up 15.4%.