Little-Known Stock Provides a 14.6% Income Stream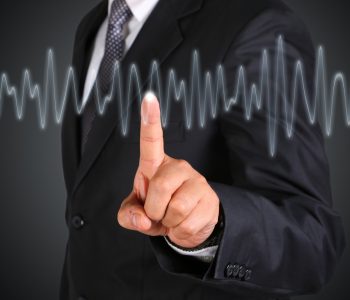 iStock.com/LisaStrachan
This High-Yield Stock Is Making a Turnaround
High-yield stocks are usually not the safest bets, but income investors might want to make an exception for Sanchez Midstream Partners LP (NYSEAMERICAN:SNMP).
Sanchez Midstream Partners, which used to be called Sanchez Production Partners LP, is a master limited partnership (MLP) headquartered in Houston, Texas. As the updated name suggests, the partnership operates in the midstream energy sector. It has a portfolio of oil and natural gas gathering and processing assets, as well as natural gas pipelines.
With the downturn in oil and gas prices, the energy sector has been far from being an investor favorite. And it wasn't just the upstream producers that were hit hard. Many midstream operators have been struggling, too. As a result of the plunging share prices across the energy sector, dividend yields have been climbing.
Sanchez Midstream Partners is one of the beaten-down energy stocks. The partnership has lost more than two-thirds of its market value since commodity prices crashed in the summer of 2014. Now it offers a staggering annual yield of 14.6%.
Of course, an ultra-high yield like this could reflect investors' concerns about a stock's dividend safety. At first glance, that seems to be the case for SNMP stock.
In the third quarter of 2017, Sanchez Midstream Partners generated $6.4 million of cash available for distribution. But, since the partnership declared total distributions of $6.7 million during this period, its cash available for distribution did not quite cover its payout. (Source: "Sanchez Midstream Partners Reports Third Quarter 2017 Operating and Financial Results," Sanchez Midstream Partners LP, November 14, 2017.)
Most recently, though, things have started to improve. In the fourth quarter of 2017, Sanchez Midstream Partners' cash available for distribution came in at $9.9 million, which provided 1.5 times coverage of its quarterly cash payout. (Source: "Sanchez Midstream Partners Reports Fourth Quarter and Full Year 2017 Financial Results," Sanchez Midstream Partners LP, March 9, 2018.)
In other words, the partnership generated 50% more cash than what was needed to meet its distribution obligations. This has left a wide margin of safety.
While Sanchez Midstream Partners did not raise its payout this time, management believes that the partnership has "sufficient cash flow to consider distribution increases in the future." At the same time, the partnership plans to use its excess cash flow to reduce debt, improve its balance sheet, and finance growth internally. (Source: Ibid.)
Moreover, management projects that Sanchez's total capital spending in 2018 would be "considerably lower" compared to last year, while its operating cash flow is expected to continue to grow. This would lead to more cash available for distribution, further improving the safety of the partnership's income stream.
Don't forget, even though SNMP stock comes from the beaten-down energy sector, the partnership has been focusing increasingly on midstream operations. In July 2017, Sanchez sold its Oklahoma production assets for around $5.5 million. Then, in November 2017, the partnership closed the sale of certain non-operated production assets in Texas for another $6.3 million.
Reducing exposure to production activities would allow Sanchez Midstream Partners to focus more on the stable, midstream side of the business. Right now, most of the partnership's midstream assets are supported by long-term, fixed-fee agreements with Sanchez Energy Corp (NYSE:SN). These agreements often come with minimum volume commitments, which would allow the partnership to generate stable cash flows through commodity price cycles. (Source: "Investor Presentation March 2018," Sanchez Midstream Partners LP, last accessed April 16, 2018.)
Bottom line: Sanchez Midstream Partners may not have been a solid dividend play before, but its 14.6% yield deserves attention today.