This Little-Known 7.3% Yielder Pays Investors Monthly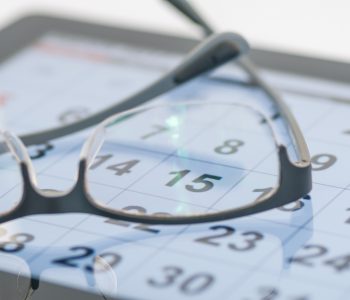 iStock.com/Roongrote
A Monthly Dividend Stock to Think About
Unless you follow real estate investment trusts (REITs) closely, Chatham Lodging Trust (NYSE:CLDT) probably doesn't sound like a familiar name. As a small-cap hotel REIT, CLDT is not the type of ticker that makes headlines often in the financial media.
But if you are looking to earn a passive income, few stocks can do a better job than this West Palm Beach, Florida-based real estate company.
Let's dig into the details.
To live off the passive income from stocks, one of the important things to pay attention to is the company's distribution policy. Nowadays, most dividend-paying companies follow a quarterly distribution schedule. That is, shareholders have to wait three months between every two dividend payments.
However, because most of our bills have to be paid monthly, it would take a lot of planning ahead to balance monthly expenses with quarterly dividend income.
And that's the first reason why Chatham Lodging Trust is special. The company completed its initial public offering (IPO) in 2010 and started by paying quarterly dividends. But in 2013, CLDT increased its payment frequency to monthly, and it has been paying uninterrupted monthly dividends ever since. (Source: "Dividends History," Chatham Lodging Trust, last accessed September 10, 2019.)
The payout has also gone up over the years. Chatham Lodging's first monthly dividend—which was paid in February 2013—was $0.07 per share. Today, CLDT stock's monthly dividend rate stands at $0.11 per share, marking a total increase of 57%.
Another thing that makes Chatham Lodging stand out is the yield it offers. Because of the more frequent payout schedule, monthly dividend stocks can be very highly sought after. Naturally, a company that can grow its monthly dividends would be even more in demand. Due to the inverse relationship between a company's dividend yield and stock price, high investor enthusiasm could put downward pressure on a company's dividend yield.
For instance, Realty Income Corp (NYSE:O), which is arguably the most well-known monthly dividend company in the U.S. stock market, yields just 3.7% at the moment.
Chatham Lodging Trust, on the other hand, is not as hot as Realty Income Corp. And because Chatham Lodging Trust stock remains relatively undiscovered, it can offer a much more substantial yield. Trading at $18.05 per share at the time of this writing, CLDT provides an annual dividend yield of 7.3%.
Of course, by using a stock screener, you can easily find companies with even higher yields than this hotel REIT. But if you take a closer look, you'll see that most of the ultra-high yielders in this market are not really the safest bets. In particular, dividend safety is a common concern.
If you are someone who wants to live off the dividend income from a stock portfolio, you need to make sure that the companies in your portfolio can generate enough financial resources to cover their payouts.
The good news is, while Chatham Lodging offers a yield higher than most stocks in today's market—and delivers its payouts to shareholders more frequently than most stocks on the market—it has no problem covering its dividends.
Chatham Lodging Trust Maintains a Safe Dividend Policy
Chatham Lodging's dividend policy is backed by a large portfolio of income-generating hotels. Either wholly-owned or through joint ventures, the company has investments in 137 hotels totaling 18,783 rooms. (Source: "Chatham Lodging Trust Announces Fourth Quarter 2018 Results," Chatham Lodging Trust, February 25, 2019.)
Like most REITs, Chatham Lodging reports something called funds from operations (FFO). In order for a REIT's dividend to be considered safe in a given reporting period, it needs to generate FFO in excess of its payout.
Last year, Chatham Lodging generated adjusted funds from operations (AFFO) of $1.95 per diluted share while declaring total cash dividends of $1.32 per share. That translated to a payout ratio of almost 68%.
In the first six months of 2019, CLDT's AFFO came in at $0.93 per diluted share. Considering that the company declared total dividends of $0.66 per share during this period, its payout ratio came out to 71%. (Source: "Chatham Lodging Trust Announces Second Quarter 2019 Results," Chatham Lodging Trust, July 31, 2019.)
If you've been following this column, you'd know that, as a rule of thumb, I like to see REITs with AFFO payout ratios that are lower than 90%. This is because, when a REIT leaves a margin of safety in its dividend policy, it has a better chance of covering its payout even if business slows down. In the case of Chatham Lodging, the company's AFFO payout ratio is well within my comfort zone.
Of course, past performance does not guarantee future results. But in the near term, I don't think there's much to worry about in terms of CLDT stock's dividend safety.
You see, for full-year 2019, management expects Chatham Lodging to earn $1.81 per share in AFFO. While that amount is lower than their previous guidance of $1.85 per share, it should provide more than enough coverage for its total dividends of $1.32 expected to be paid for the year.
Bottom Line on Chatham Lodging Trust Stock
Admittedly, there are plenty of companies running more exciting businesses than this hotel REIT.
But if you are looking for passive income, Chatham Lodging Trust's well-covered 7.3% yield that's paid monthly is very hard to ignore.