How to Legally Collect "Marijuana Rent Checks"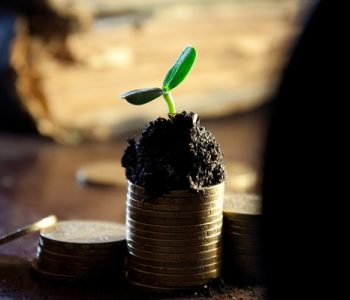 Alexsander/Pixabay
Income from "Marijuana Rent Checks"
Legal pot represents one of the fastest-growing markets around.
Growing marijuana, though, isn't cheap. To satisfy the surging demand for bud, new businesses need vast industrial facilities.
A small group of cannabis landlords have cashed in. And thanks to this new method, investors can partner with these property owners. You only have to learn how this method works to start earning "marijuana rent checks" as soon as October 15. Let me walk you through it.
The end of marijuana prohibition looks like a foregone conclusion. Last year, eight states passed measures to legalize pot for medical or recreational use. The expanding market has pushed marijuana sales to new records, growing 30% in 2016 to $6.7 billion. (Source: "Marijuana Sales Totaled $6.7 Billion In 2016," Forbes, January 3, 2017.)
Needless to say, the boom has created a wave of cannabis millionaires. Consider Canopy Growth Corp (OTCMKTS:TWMJF), which supplies pot for the growing medical market in Canada. Since September, shares have soared 481%.
Or look at Aurora Cannabis Inc (OTCMKTS:ACBFF). The company has ramped up sales faster than any other pot producer, recently wrapping up construction on an 800,000-square-foot grow-op facility. Between September and October, shares soared from $0.38 to nearly $3.00.
And this might be just the beginning. North American sales could top $20.2 billion by 2021, according to estimates by Arcview Market Research. And many experts believe annual revenue could eventually hit $150.0 billion to $200.0 billion in the coming years. (Source: Ibid.)
The situation has sparked a boom for cannabis landlord Innovative Industrial Properties Inc (NYSE:IIPR).
A grow-op facility can cost millions to build. Instead of buying these warehouses on their own, pot growers rent their space from Innovative Industrial Properties. This frees up a big chunk of capital, which tenants can reinvest back into their business.
For investors, this creates a lucrative income stream. Lease terms usually top 15 years or more, with renewal options exercisable by the tenant. Innovative Industrial Properties can literally circle the dates on the calendar for when it will get paid for decades to come.
Not to mention they've struck a pretty sweet deal with tenants. Innovative Industrial Properties requires renters to pay property tax, insurance, maintenance, and repairs on its warehouses. This means almost every dollar earned in rent flows straight to the bottom line.
Most of this income gets passed on to unitholders as a kind of "marijuana rent check."
Today, units pay out a quarterly distribution of $0.15. Based on the current price, that comes out to a modest 1.8% yield.
I expect that payout to surge in the coming years, though. Innovative Industrial Properties only owns a few properties today. But as the market for legal marijuana booms, the trust's rental income (and by extension the distribution) could surge.
Bottom line: Owning cannabis landlords is akin to selling "picks and shovels" in the coming pot gold rush. Many firms will try to strike in rich during the boom, but most will go bust. Property owners like Innovative Industrial Properties represent the safer and more lucrative way to invest.
In the meantime, we lock in a tidy income stream. Management announced the first distribution last May. And while it's not set in stone, I expect executives will follow up with a second announcement at the end of August. Investors can expect the next round of rent checks to roll in by mid-October.