This Legal Monopoly Could Pay Investors a Whole Lot More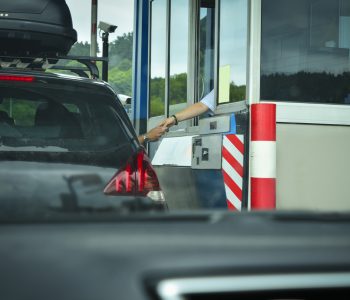 iStock.com/kipgodi
A Stable Business With Little Competition
When it comes to providing investors with a steadily increasing stream of income, few businesses can do a better job than this "legal monopoly."
I'm talking about Brookfield Infrastructure Partners L.P. (NYSE:BIP), a company that owns a diversified portfolio of infrastructure assets across the globe.
To be more specific, I'm referring to Brookfield's regulated electricity transmission lines, toll roads, railroads, ports, natural gas pipelines, and cell phone towers.
Running a utility business or a toll road may not seem as exciting as, say, building "the next big thing" in tech. However, Brookfield's infrastructure assets are great for generating stable cash flows.
While many companies want to do get into the same business, Brookfield Infrastructure Partners faces little competition. The reason is twofold: first, these infrastructure assets are extremely expensive to build, and second, due to the nature of the services provided by these assets, the government usually won't allow multiple companies to compete in the same region. For instance, if one toll road is already built and running, it would be nearly impossible to get the regulatory approval to build another toll road running side by side.
As a result, in many of Brookfield's operating markets, the company is the sole service provider. That's why I call it a "legal monopoly."
Furthermore, while the partnership's assets are expensive to build, they don't require much in terms of maintenance capital expenditures. Combined with the fact that these assets generate stable cash flows, it's easy to see that BIP stock can be very dividend investor-friendly.
Brookfield Infrastructure Partners Is a Solid Dividend Stock
In Brookfield's own words, the company's mission is to "own and operate a globally diversified portfolio of high-quality infrastructure assets that will generate sustainable and growing distributions over the long-term for [their] unitholders." (Source: "Q1 2019 Supplemental Information," Brookfield Infrastructure Partners L.P., March 31, 2019.)
And so far, the business has done a great job at accomplishing that mission. In 2009, Brookfield paid cash distributions of $0.71 per unit. This year, it is on track to pay $2.01 per unit. That would translate to a compound annual growth rate (CAGR) of 11%. (Source: "Distribution History," Brookfield Infrastructure Partners L.P., last accessed May 7, 2019.)
With BIP stock trading at $41.11 per share, the company offers investors a generous annual yield of 4.9%
For those concerned about whether BIP stock's dividend is safe after all the increases, don't worry, because the company's business has been growing at an even faster rate than its cash payout to investors. From 2009 to 2018, Brookfield's funds from operations increased from $0.69 to $3.11 per share, translating to a CAGR of 16%.
During the first quarter of 2019, the company generated funds from operations of $351.0 million, or $0.88 per share, a four-percent increase year-over-year. (Source: "Brookfield Infrastructure Reports First Quarter 2019 Results," Brookfield Infrastructure Partners L.P., May 3, 2019.)
"Brookfield Infrastructure had a strong start to 2019, delivering 10% organic growth. We also invested $430 million into two previously announced transactions and progressed the integration of recently acquired assets," said Chief Executive Officer Sam Pollock. "As we advance a number of asset sales, we will seek to replicate our recent capital recycling success to create further long-term unitholder value." (Source: Ibid.)
Previously, management had said that they want the company to have a payout ratio of 60% to 70%. How did the numbers measure up this time around?
Well, the distribution paid in the first quarter of 2019 translated to a payout ratio of 71%. After excluding the impact of exchange rate fluctuations, Brookfield's payout ratio came out to 69%, which was within the company's target range.
The Bottom Line on Brookfield Infrastructure Partners
Since the average S&P 500 company pays than less than two percent at the moment, BIP stock's safe 4.9% yield already looks pretty good as is. And thanks to the company's growing business and conservative payout ratio, more dividend hikes are likely on the way.
Going forward, Brookfield Infrastructure Partners L.P is targeting an annual distribution growth rate of five percent to nine percent. Considering the monopoly nature of many of its businesses, I believe the company will have no problem hitting that target.
Add it all up and you'll see that BIP stock could be one of the most attractive dividend growth opportunities in today's market.