Las Vegas Sands Corp.: Why LVS Stock's a Good Bet for Income Investors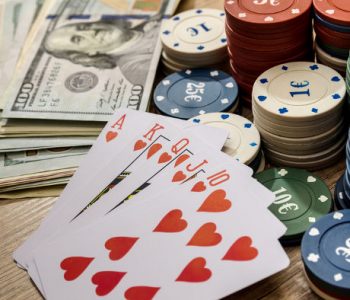 Las Vegas Sands Corp. (NYSE:LVS) owns and operates integrated resorts in Macao, Singapore, Las Vegas, and Bethlehem, Pennsylvania. An integrated resort combines retail, entertainment, gaming, hotel, convention, and dining facilities all on one property. Las Vegas Sands is an industry innovator with large cash flows. LVS stock pays a per-share dividend of $2.88 for an annualized yield of 5.11%.
The Good & the Good About LVS Stock
Las Vegas Sands Corp. is a major developer of properties in Macao. In early 2014, the Chinese government imposed restrictions on the amount of money high rollers could gamble in Macao. The result was declining revenues and lower pricing for LVS stock.
Sands founder and chairman, Sheldon G. Adelson, ignored the short-term thinking of market analysts and stuck to his vision. Macao is the only location in China with legalized casino gaming, and three billion people live within a three-hour flight time of the city. Las Vegas Sands continued its development plans and opened the new $3.0-billion Parisian Resort in mid-September 2016.
China has loosened some of its restrictions in Macao and revenues have stabilized. Las Vegas Sands had adjusted by changing from its initial emphasis on high rollers to providing facilities for more mass-market gamblers. The revenue per gaming individual will be smaller, but total entertainment revenue will be higher, resulting in a steady growth rate for total revenue. (Source: "Las Vegas Sands Could See More Gains As Casino Stocks Soar," Forbes, September 28, 2016.)
With facilities in Macao that account for 45% of gaming operator hotel rooms, Las Vegas Sands stock does not need to invest in new properties. Lower capital expenditures mean stronger free cash flow that can be used to increase the already generous dividend yield of LVS stock.
Operations Update for LVS Stock
Adelson is a major supporter of moving the Oakland Raiders to Las Vegas. When the Sands board of directors turned down a proposal to invest in a new 65,000-seat domed stadium located behind the Las Vegas Strip between the Venetian and the MGM Grand, Adelson committed to investing $650 million in personal funds through the Las Vegas Sands Corp.
The stadium will end up being publicly owned and not an asset of Sands. However, the large venue can host major concerts, soccer games, boxing matches, and Super Bowls. The increased activity will benefit the Venetian – Palazzo – Sands Expo Center complex. A smart businessperson such as Adelson might include a direct transportation connection from Sands properties to the new stadium as part of the financing deal. (Source: "Las Vegas NFL Opposition Organizes Against Sheldon Adelson and the Raiders," Casino.org, September 28, 2016.)
Gaming operations in Las Vegas suffered from the development of casinos all over the country, but those are just individual casinos. No place in the world offers the same total entertainment experience available in Las Vegas. Revenues from all sources are steadily increasing. With no need for major development, extra revenue to Las Vegas Sands stock adds to net income. Increasing net income allows the company to return more money to holders of LVS stock.
Final Thoughts on Las Vegas Sands Stock
Las Vegas Sands stock has survived a couple of downtrends, emerging as an even stronger company. The company has an excellent portfolio of properties in easily accessible locations. The Marina Bay Sands in Singapore is located next to the city center and is a popular entertainment destination for both locals and business travelers. The Sands Bethlehem, a short distance from New York and Philadelphia, is a popular venue for professional association meetings.
LVS stock is starting to rise as an increasing number of market analysts are announcing buy ratings. The potential for capital appreciation comes with the chance of volatility. The 5.11% dividend yield rewards income investors for the wait.