Las Vegas Sands Corp.: Why LVS Stock Crapped Out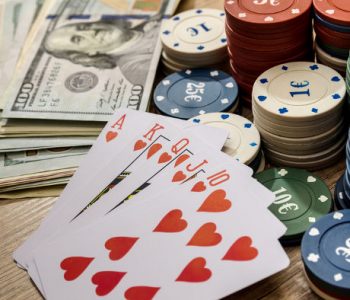 Las Vegas Sands Corp. (NYSE:LVS) stock performed solidly in 2016 on good vibes coming out of the gambling mecca of Macau/Macao, but the momentum has certainly fizzled as of late.
LVS stock has fallen about 15% over just the past couple of months, with half of that loss coming from yesterday's 7.5% plunge. What was the problem? Well, the casino operator posted highly disappointing Q4 results, and for all the optimism as there was surrounding Macau in 2016, there now seems to be just as much caution among investors when it comes to the region.
Let's take a closer look at the quarter.
Rolling Poorly in Macau
Las Vegas Sands posted fourth-quarter earnings per share (EPS) of $0.62 on revenue of $3.1 billion, missing consensus estimates by $0.11 and $30.0 million, respectively. (Source: "Las Vegas Sands Reports Fourth Quarter and Full Year 2016 Results," Las Vegas Sands Corp., January 25, 2017.)
The company derives more than half of its revenue from Macau thanks to a massive investment in the region, but signs are emerging that its properties are beginning to cannibalize business from each other. The evidence? Revenue fell in three out of the four resorts it operates in Macau, while the company's latest hotel, the Parisian Macau, generated growth of 16% in the mass gaming segment.
Additionally, the ongoing crackdown on corruption in China, as well as a weakening economy on the mainland, continued to weigh heavily on the region.
Nevertheless, management remains highly enthusiastic about its prospects in Macau.
"On a go forward basis, we couldn't be more bullish," said President and Chief Operating Officer Robert Goldstein on a conference call with analysts. "We think we have the right assets, we think we have, in a market that's clearly about scale and capacity, the lodging, the retail and gaming capacity to service the demand. … This is the future Macao and we are at the epicenter of that future and the growth." (Source: "Las Vegas Sands' (LVS) CEO Sheldon Adelson on Q4 2016 Results – Earnings Call Transcript," Seeking Alpha, January 26, 2017.)
Viva Las Vegas
But while LVS continues to bet heavily on Macau (for better or for worse), it was actually Las Vegas that served as the biggest bright spot in the fourth quarter. At the company's Las Vegas properties, which include The Venetian and Palazzo, adjusted property earnings before interest, taxes, depreciation, and amortization (EBITDA) increased 14.4% over the year-ago period. That was much better than the five-percent EBITDA growth Las Vegas Sands saw in Macau, as well as the eight-percent increase it posted in Singapore.
So although the company's long-term fortunes are tied largely to its success in Macau, having some geographic diversity certainly helps smooth out the ride.
The Bottom Line on LVS Stock
Due to the company's heavy exposure to Macau, it's tough to get overly excited about the near-term prospects for LVS stock.
To be fair, however, Las Vegas Stands still generates remarkably consistent and healthy industry-leading cash flows. Over the past year, for example, the company spit out more than $2.0 billion in free cash flow, while rivals MGM Resorts International (NYSE:MGM) and Wynn Resorts, Limited (NASDAQ:WYNN) posted negative free cash flow. It should be no surprise, then, that LVS also boasts industry-topping financial health ratios.
And although Las Vegas Sands sports a much higher payout ratio than I typically like to see, management has done well to increase its dividend for shareholders over the past five years.
Given the debt-heavy nature of the casino business, conservative income-seekers might want to look elsewhere. However, for enterprising investors who don't mind some extra price volatility to go with their dividend checks, LVS stock's 5.5% yield might be juicy enough to roll the dice on.