Lamar Advertising Company: Cash Cow Stock Yields 6%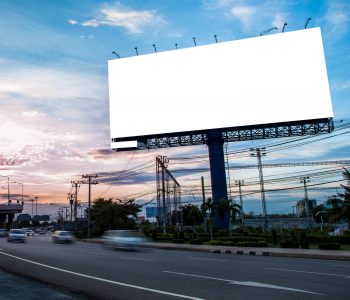 iStock.com/Totojang
Milk This Stock for Dividends
Today's post highlights my favorite type of business for earning safe, large dividends: "cash cows."
It might sound odd, but I'm a big fan of firms in mature, slow-growth industries. Because these businesses have limited growth prospects, owners can milk operations for ongoing income.
For this reason, cash cows pay out some of the highest yields around. It's not uncommon to find names yielding anywhere from 10% to even 15%. Total returns also come out surprisingly high, given new competitors usually don't enter these industries.
Take Lamar Advertising Company (NASDAQ:LAMR), for instance. The 112-year-old company doesn't have much of a "sexy" factor, especially in an age of cryptocurrencies and hot tech stocks. But with a dividend yield coming in at nearly six percent, income hunters might want to give Lamar a second look.
You don't need a PhD. to understand this business: Lamar owns posters, billboards, and other outdoor advertising platforms and rents out these spaces. No doubt you've driven past many of the firm's 340,000 displays across North America.
Needless to say, the operation has matured (industry growth will only clock in at one percent this year). Those ads for "Joe's Diner" at the next highway exit, however, still make a lot of money. Net revenues topped $1.5 billion last year, which have rolled in like clockwork for decades.
Better still, most of that money flows straight to the bottom line. Billboards cost a lot of money up front. You have to write a big check to property owners, in addition to getting approvals from local governments. But once you have the signup, they're not that costly to maintain. Ongoing costs come in at just a fraction of revenue. The business therefore becomes a cash machine, spitting out income month after month.
Most of those profits get passed on to shareholders. Since 2015, Lamar Advertising Company has boosted the distribution five times. Today the company pays out a quarterly dividend of $0.91 per share, which comes out to an annual yield of nearly six percent.
That payout should keep growing. New digital displays cost less to maintain than older billboards, plus they last longer. And as we head into the next election cycle, analysts project a boost from political ad spending.
Exciting stuff? Hardly. This cash cow, however, is a lucrative business, which quietly spits out a lot of dividends. Investors will likely be milking Lamar Advertising Company's oversized yield for decades to come.