Lakeland Financial Corporation Announces 14% Dividend Hike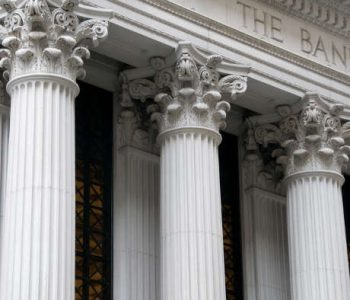 Low interest rates have made it difficult for financial institutions, but one bank is finding ways to reward shareholders.
On Wednesday, Lakeland Financial Corporation (NASDAQ:LKFN), the parent company of Lake City Bank, announced that its board of directors approved a quarterly cash dividend of $0.28 per share. This represents a 14% increase over the dividend paid in the year-ago period. The dividend will be paid on August 5, 2016 to shareholders of record on July 25. (Source: "Lake City Bank Parent Announces 14% Increase in Cash Dividend and Stock Split," Lakeland Financial Corporation, July 13, 2016.)
Lake City Bank is the third oldest state-charted bank in Indiana. Founded in 1872, the bank has 48 branches across the country with total assets of $3.8 billion.
With the increase, LKFN stock now has an annual yield of 2.26%.
Also in the announcement is the authorization for a three-for-two stock split. The split will take the form of a 50% stock dividend, which will be distributed on August 5, 2016 to shareholders of record on July 25.
The dividend hike is the latest sign of strength for the regional bank. While some financial institutions saw their businesses slowing down in recent quarters, Lakeland Financial kept growing at an impressive pace. In the first quarter of 2016, the company's net income surged 10% year-over-year to $12.3 million. (Source: "Lakeland Financial Reports Record First Quarter Performance," Lakeland Financial Corporation, April 25, 2016.)
Moreover, the bank has continued its improvement in key loan-quality metrics. For the 13th consecutive quarter, Lakeland Financial did not record a provision for loan losses.
The bank's solid performance has been noticed by the markets. While the NASDAQ Bank Index slipped 13% in the past 10 years, Lakeland Financial's stock price soared 112%. With the dividend hike and the stock split, the bank's appeal just got a further boost.