Kroger Co Declares Dividend, Announces New Share Buyback Program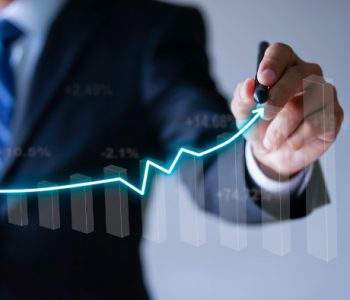 iStock.com/undefined
KR Stock Returning Cash to Investors
For publicly listed companies, paying a dividend is not the only way to return cash to investors. They can also buy back their shares. Kroger Co (NYSE:KR) has been doing exactly that.
On Thursday, March 15, after the closing bell, Kroger Co announced that its board of directors authorized an incremental $1.0 billion share repurchase program. The authorization will supplement the company's current stock buyback program, which has approximately $76.0 million remaining. The new program has no expiration date. (Source: "Kroger Board of Directors Approves $1 Billion Share Repurchase Authorization, Declares Quarterly Dividend," Kroger Co, March 15, 2018.)
When a company buys back its stock, it reduces the number of shares outstanding. Therefore, each existing shareholder gets to own a slightly larger portion of the company.
"Kroger's share repurchase authorization reflects our Board of Directors' confidence in Restock Kroger and our ability to generate long-term value for shareholders," said Kroger's chairman and chief executive officer, Rodney McMullen, in a statement on Thursday. (Source: Ibid.)
Investors liked the news as KR stock climbed 1.1% in after-hours trading.
Also on Thursday, Kroger's board of directors declared a quarterly cash dividend of $0.125 per share. The dividend is payable on June 1, 2018 to shareholders of record as of May 15.
Kroger stock had a choppy ride over the past year, but the company is determined to return cash to investors. Since Kroger initiated a dividend policy in 2006, it has raised its payout every single year. (Source: "Dividends," Kroger Co, last accessed March 15, 2018.)
Over the last four quarters, the company has returned more than $2.1 billion of cash to KR stock investors through dividends and share buybacks.
Trading at $23.89 apiece, Kroger Co offers an annual dividend yield of 2.1%.