Kraft Heinz Co (KHC): One Stock to Hold and Forget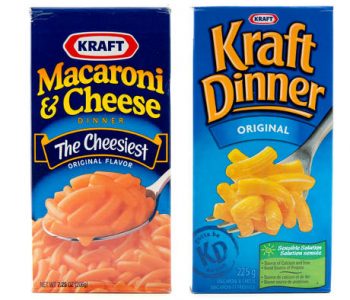 KHC Stock: Warrent Buffett's Biggest Equity Bet
If you're not a big risk-taker and looking for an established, dividend-paying stock, then you don't need to look beyond one company: Kraft Heinz Co (NASDAQ: KHC).
The reason I favor KHC stock over other consumer goods companies is its solid brand, a huge global footprint, and the backing of the world's most successful income investor, Warren Buffett.
It's no surprise that Kraft Heinz is the largest equity shareholding in the portfolio of Buffett, whose Berkshire Hathaway Inc. (NYSE:BRK.A) owns about 26% of the company.
Buffett has developed a special knack for consumer goods companies which create global brands that are very difficult to match. These brands, which make our daily lives easier, make up a large portion of Warren Buffett's equity portfolio. Some of these companies include Proctor & Gamble Co (NYSE:PG), Johnson & Johnson (NYSE:JNJ) and The Coca Cola Co (NYSE:KO).
Kraft Heinz is the biggest bet by Buffett in this segment, with his firm's stake reaching about $28.0 billion on today's price of KHC stock, ahead of its investments in The Coca-Cola Co and Wells Fargo & Co (NYSE:WFC).
So why has Buffett been so aggressive on this company?
This is all about unlocking a growth potential in the share price and dividend income after he engineered a $45-billion merger last year which brought H.J. Heinz Holding Corporation and Kraft Foods Group Inc. together. Buffett fully supported the deal by joining hands with a private equity firm 3G Capital, founded by Brazilian billionaire Jorge Paulo Lemann. (Source: "The Kraft Heinz Company Announces Successful Completion of the Merger between Kraft Foods Group and H.J.Heinz Holding Corporation," Kraft Heinz Co, July 2, 2015.)
Kraft Heinz Stock Beating Rivals Since Merger
After the merger, Kraft Heinz Co created a very powerful name in the global food industry backed by strong brands such as "Maxwell House," "Kraft," "Heinz," and "Jell-O." The transaction created the third-largest food and beverage company in North America and the fifth-largest globally. Buffett saw an opportunity in the complementary nature of the two brand portfolios.
Using synergies to produce better returns for its shareholders has been working very well since the merger was announced last year. KHC stock has been a star performer, rising 22% this year, and outperforming its rivals, such as General Mills, Inc. (NYSE:GIS) and Kellogg Company (NYSE:K), which are not even close in this race.
KHC stock offers a competitive dividend yield of close to three percent, a great deal for investors who want to benefit from the growth potential of this company. In its recent quarter, Kraft Heinz Co approved an increase in the quarterly dividend to $0.60 per share of common stock, which marks a 4.3% increase total.
Efforts to cut costs by reducing workforce and factory closures in order to focus on those areas where the combined brand has a clear competitive advantage are yielding positive results for investors. The company reported a quarterly profit that quadrupled in the second-quarter. Heinz Kraft produced these market-beating results at a time when consumer trends are going against the packaged and processed food. (Source: "Kraft Heinz Reports Second Quarter 2016 Results," Kraft Heinz Co, August 4, 2016.)
Also Read:
5 Top Dividend Plays in Warren Buffett's Portfolio
Warren Buffett's Top 10 High-Dividend-Paying Stocks of All Time
Final Word on KHC Stock
"By implementing our integration program and improving our performance in the marketplace, we continued to drive results in the second quarter," said Bernardo Hees, chief executive officer of Kraft Heinz Co. "However, to sustain our momentum, we must remain focused on profitable growth, innovations to meet consumer needs in a challenging environment, and improving our operations. We're off to a good start, but there is still much work to be done." (Source: Ibid.)
If you want to take advantage of this growth story, this is probably the right time to buy Kraft Heinz stock. Rumors are rife that the company may be preparing to acquire another food giant after consolidating its balance sheet. The name which is making rounds in the press is Mondelez International Inc (NASDAQ:MDLZ), the maker of "Oreos" and "Triscuits" brands. (Source: "Mondelez Shifts From Hunter to Hunted After Hershey Deal Dies," Bloomberg, August 31, 2016.)
And if that happens, you may own a stock with some of the largest and diversified food brands under its umbrella.