Kraft Heinz Co Earnings Beat Forecast, Boosts Dividend 4.3%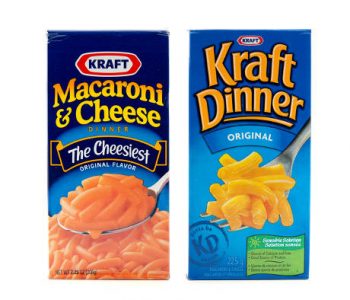 Deutsche Predicts 20% Upside
New York, NY — Kraft Heinz Co (NASDAQ:KHC) said today its board approved a 4.3% increase in the company's quarterly dividend to $0.60 per share of common stock. In addition, the company reported earnings of $0.85 per share ex-items on $6.79 billion in revenue, topping and meeting analyst's forecasts of $0.72 a share and $6.79 billion in revenue.
"By implementing our integration program and improving our performance in the marketplace, we continued to drive results in the second quarter," Bernardo Hees, CEO of Kraft Heinz, said in a statement. (Source: "Kraft Heinz Reports Second Quarter 2016 Results," Kraft Heinz, August 4, 2016.)
"However, to sustain our momentum, we must remain focused on profitable growth, innovations to meet consumer needs in a challenging environment, and improving our operations. We're off to a good start, but there is still much work to be done," Hees added. (Source: Ibid.)
Shares of Kraft Heinz rose as much as 4.5% in early trading in New York today after the company increased its quarterly dividend and posted earnings that beat analysts' expectations for the second quarter.
The food producer, created when Kraft Foods Group Inc merged with H.J. Heinz in July last year, boosted its quarterly dividend by 4.3% to $0.60 per share.
Kraft Heinz is the world's fifth-largest food company by sales, with brands spanning the supermarket, including "Jell-O" dessert mix, "Oscar Mayer" cold cuts, and "Ore-Ida" Bagel Bites.
Hees says he's making some big moves, such as removing artificial coloring from macaroni and cheese and inventing a new frozen-dinner brand called "Devour" to capture customers who are flocking to simpler ingredients and fresher food.
"Our biggest challenge remains the fact that you continue to have a number of categories where consumption trends are working against us," he said. "We have to fix some categories, we have to put more wood on the fire in some categories." (Source Ibid.)
Quarterly profit quadrupled, helped by aggressive cost-cutting measures and low commodity costs, according to Reuters. However, the company cited currency exchange rates and a higher tax rate versus the prior-year period as headwinds that affected second-quarter gains.
Investors should buy Kraft Heinz on the prospect of better-than-expected cost cutting, according to Deutsche Bank, which raised its rating on the food company to "Buy" from "Hold." (Source: "Kraft Heinz to rally 20%, says Deutsche Bank," CNBC, August 5, 2016.)
The firm's second-quarter earnings results beat Wall Street estimates on Thursday.
"We believe Kraft Heinz is an attractive long-term story with industry-leading margins, solid market share positions across its portfolio," analyst Mario Contreras wrote in a note to clients Friday. (Source: Ibid.)
"In the near term, we believe Kraft Heinz can exceed its cost savings target and will continue to benefit from a favorable input cost environment," Contreras added.