Kohl's Corporation: Major Upside Ahead for This Dividend Giant?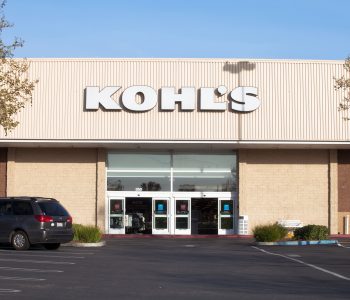 iStock.com/kreicher
Will KSS Stock Deliver More Than Just Dividends?
It's no secret that retail giant Kohl's Corporation (NYSE:KSS) has been a solid dividend stock. But now, the company looks quite appealing to growth investors, too.
That's because of its partnership with Amazon.com, Inc. (NASDAQ:AMZN). Last month, Kohl's announced that, starting this July, all its stores would be accepting, for free, unpackaged returns for Amazon customers. (Source: "Kohl's Announces Expansion of Amazon Returns to All Kohl's Stores Nationwide," Kohl's Corporation, April 23, 2019.)
This is a big move for both companies. In the past, growth of the e-commerce industry was often considered the main factor behind the downfall of many brick-and-mortar stores. And as the most dominant e-commerce company in many parts of the world, Amazon has made some serious profits from consumers shifting from physical stores to online channels.
Now though, department store operator Kohl's can get a piece of the action. While the detailed financials of the agreement—how much Amazon will pay Kohl's for helping with its returns—were not disclosed in the Kohl's press release, the arrangement will undoubtedly bring more traffic to Kohl's stores.
For Amazon, the partnership will allow many of its customers to have a more convenient way of returning products. Previously, if a customer wanted to return something they bought on Amazon, they had to repackage it, print a new shipping label, attach that label to the package, and then drop the package off at the post office. With the Kohl's deal, customers can simply take the product they want to return to any of the more than 1,150 Kohl's locations across 48 states without repackaging it or worrying about a return label.
If you are wondering whether this partnership will work out, know that the companies have been testing the returns program since last July. Right now, the pilot program is already operating at 100 Kohl's locations in Los Angeles, Chicago, and Milwaukee.
"Amazon and Kohl's have a shared passion in providing outstanding customer service, and this unique partnership combines Kohl's strong nationwide store footprint and omnichannel capabilities with Amazon's reach and customer loyalty," said Kohl's Chief Executive Officer Michelle Gass. "This new service is another example of how Kohl's is delivering innovation to drive traffic to our stores and bring more relevance to our customers." (Source: Ibid.)
Investors certainly liked the move. On the day of the announcement, KSS stock surged 12%.
Kohl's Corporation Offers Investors a Cash Return with Certainty
Obviously, it's yet to be seen just how much more traffic Kohl's stores will get once the Amazon return program fully rolls out. But here's the thing: with Kohl's stock, there's not much need to speculate, because the company actually offers investors a way to make money with certainty. And that, of course, is through dividends.
Right now, Kohl's Corporation has a quarterly dividend rate of $0.67 per share. With KSS shares trading at $71.09 apiece, that translates to an annual yield of 3.8%.
To put this in perspective, the average dividend yield of all S&P 500 companies stands at just under 1.9% at the moment. (Source: "S&P 500 Dividend Yield," Multpl.com, last accessed April 30, 2019.)
In other words, despite the recent pop in Kohl's stock price due to its Amazon partnership, the company still offers a yield twice as high as the benchmark average.
What's even more impressive, though, is the growth in the company's payout.
You see, KSS stock's current quarterly dividend rate of $0.67 per share represented a 9.8% increase from last year. Since Kohl's started paying dividends in 2011, the company has raised its quarterly dividend rate every single year, by a total of 168%. (Source: "Cash Dividends & Stock Splits," Kohl's Corporation, last accessed April 30, 2019.)
Now, keep in mind that Kohl's is a decades-old company in the retail industry. The fact that it has managed to keep churning out strong dividend growth rates when the term "retail apocalypse" was often used in media is quite remarkable.
But can the company actually afford those dividend hikes?
Well, in Kohl's Corporation's fiscal-year 2018, which ended on February 2, 2019, the company's same-store sales grew 1.7%. Adjusted earnings came in at $5.60 per share, representing a whopping 34% increase from the prior fiscal year. Considering that the company's dividends totaled $2.44 per share in fiscal 2018, its adjusted profits covered that payout more than twice over. (Source: "Kohl's Corporation Reports Financial Results," Kohl's Corporation, March 5, 2019.)
The Bottom Line on KSS Stock
With a solid business and a conservative payout ratio, Kohl's Corporation should have no problem continuing to raise its dividends. And if the company's Amazon partnership gives a solid boost to its department store revenue, investors in KSS stock might be able to lock in some capital gains, too.