KO Stock: Why The Coca-Cola Co is a Top Pick for 2018 and Beyond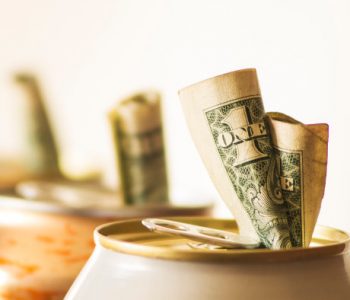 iStock.com/ashleymatheny
Own KO Stock for Rising Dividends
One of the reasons why many income investors prefer stocks to bonds is the ability to earn a growing stream of dividends rather than fixed coupon payments. And when it comes to providing rising dividends, one company stands out: The Coca-Cola Co (NYSE:KO).
The Atlanta, Georgia-based beverage giant needs no introduction. It owns some of the most recognizable brands in the beverage business, including "Coca-Cola," which, according to Forbes, is currently the fifth most valuable brand in the world, with an estimated value of $56.4 billion. (Source: "The World's Most Valuable Brands," Forbes, last accessed December 18, 2017.)
Coca-Cola's well-known brands, combined with its global scale, helped the company build a recurring business. Today, Coca-Cola has 21 brands that each generate more than $1.0 billion in annual retail sales. Around the world, people consume 1.9 billion servings of the company's beverages on a daily basis.
A recurring business model lays the foundation for a sustainable dividend policy. Indeed, Coca-Cola has been paying uninterrupted quarterly dividends since 1920. (Source: "Investors Info: Dividends," The Coca-Cola Co, last accessed December 18, 2017.)
The payout has been growing too. Coca-Cola has raised its quarterly dividend rate every year for the past 55 years. That makes it a "dividend king," which is a title reserved for companies with at least 50 years of annual dividend increases.
But to be honest, Coca-Cola's impressive dividend track record shouldn't really come as a surprise. With strong brand recognition, the company has amassed a huge customer base. And thanks to its global distribution network, the beverages can be enjoyed by people in more than 200 countries. Economies of scale ensure that in each of its global markets, a can of "Coke" would be affordable to most people.
And because of the affordability of its products, Coca-Cola can make money through thick and thin. When the economy enters a recession, people might postpone their plans to buy new cars, but when they want a can of Coke, they will most likely still be able to buy it. That's why despite all the ups and downs the world economy had gone through over the last half a century, KO stock's dividend increase track record remained intact.
Of course, it's not always sunshine and rainbows for the beverage giant. In particular, consumers are becoming more health-conscious these days. Some of them have been moving away from sugary sodas. In the U.S., sales of soda drinks have been falling for 12 consecutive years. (Source: "U.S. soda sales drop for 12th straight year: trade publication," Reuters, April 19, 2017.)
The goods news is that Coca-Cola has noticed this shift in consumer behavior and adjusted its portfolio accordingly. The company offers much more than just sugary sodas these days. For instance, its juice brands like "Minute Maid," "Del Valle," and "Simply" and water brands like "Smartwater," "Dasani," and "Ice Dew" have already built sizable followings among health-conscious consumers. Each of these brands are bringing in over $1.0 billion in annual sales for the company.
Thanks to its large variety of product offerings, Coca-Cola managed to keep growing its business. In the third quarter of 2017, the company's organic revenues grew four percent year-over-year while operating margin expanded by 200 basis points. (Source: "The Coca-Cola Company Reports Solid Operating Results in Third Quarter 2017," The Coca-Cola Co, October 25, 2017.)
Bottom Line on KO Stock
Trading at $46.07 apiece, KO stock offers an annual yield of 3.2%. While there are plenty of higher-yielding stocks in the market, Coca-Cola's stable business model and the ability to grow dividends through thick and thin still make it a top pick for 2018, and beyond.