KO Stock: Why The Coca-Cola Co is Still a Top Pick for Income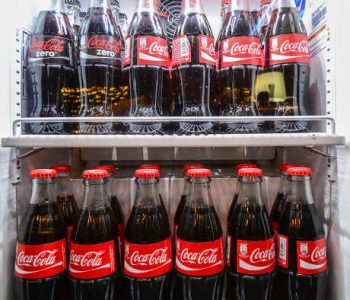 Coca Cola Stock: 53 Consecutive Years of Dividend Hikes
In today's low-interest-rate environment, value picks are hard to find for income investors. That's why when The Coca-Cola Co (NYSE:KO) stock is having a downturn, it deserves the attention of income investors.
Owning Coca-Cola stock might not be something that would impress your friends at the next cocktail party. However, it could help you build a portfolio that generates a growing stream of income.
Right now, Coke stock pays a quarterly dividend of $0.35 per share. With the drop in Coca-Cola's stock price in recent months, its yield has moved up to a quite attractive 3.35%.
Sure, there are plenty of companies with higher yields. But in today's bloated stock market, an ultra-high yield is not usually a positive sign. Quite often, those handsome dividends turn out to be not sustainable in the long term.
That's where Coca-Cola stock really shines. The company has made continuous quarterly dividend payments since 1920. Moreover, it has increased its quarterly dividend rate in each of the last 53 years.
This makes KO stock a "dividend king," a title reserved for companies that have raised their dividend for at least five decades. Right now, there are only 18 companies in the U.S. with that title.
Of course, that title is a reflection of the past. But I believe KO stock's dividend hikes could continue well into the future.
You see, Coca-Cola is well-entrenched in the beverage industry. It has perhaps the most popular brand name in the business. The company owns more than 500 brands, 20 of which generate more than $1.0 billion in revenue each.
According to Coca-Cola's president and chief operating officer, James Quincey, the company is not just number one in sparkling beverages, but also in stills. This makes Coca-Cola the top non-alcoholic ready-to-drink beverages (NARTD) company in the world. (Source: "The Coca-Cola Company at Barclays Global Consumer Staples Conference," The Coca-Cola Co, September 6, 2016.)
What this means is that Coca-Cola is a huge cash cow. Sodas don't cost that much to make. As people in more than 200 countries consume over 1.9 billion servings of Coca-Cola's products on a daily basis, the company stands to make money.
Moreover, the beverage industry is already established. There are innovations here and there, but companies in the soda business are not building "the next big thing." There is less pressure to make hefty investments, which means Coca-Cola is in a position to return some of its massive profits to shareholders.
Dividends are not the only thing benefiting Coca-Cola stock investors. Other than paying quarterly distributions, the company is also buying back its shares. In the first half of 2016, Coca-Cola's net share repurchases totaled $1.1 billion. For the full year, the company is targeting net share repurchases of between $2.0 billion and $2.5 billion. (Source: "The Coca-Cola Company Reports Second Quarter 2016 Results," The Coca-Cola Co, July 27, 2016.)
But no one is perfect. For Coca-Cola stock, the concern is that when people move away from sugary sodas, its business would slow down. Should that be a concern for income investors?
Well so far, the company is addressing that concern quite well. Over the years, consumers have undoubtedly started embracing the health and wellness trend, but Coca-Cola is now offering much more than "Coke," "Sprite," and "Fanta." The company also makes healthier drinks like "Minute Maid," "Del Valle," "Dasani," and "Simply," all of which are billion-dollar brands. At the same time, 18 of Coca-Cola's $20.0-billion brands are available in reduced or no-calorie options.
The Bottom Line on KO Stock
The idea is that Coke knows its business. The company has been around for over a century and has been increasing its payout to shareholders for the past 53 years. The world economy had plenty of ups and downs in that period, and people's tastes have evolved quite a bit, but Coke's business remained solid.
If you are looking for stocks that could shoot through the roof, then Coca-Cola stock is not for you. Both its business and the industry it operates in are well-established. KO stock probably won't give you triple-digit returns anytime soon, but as long as people prefer beverages to tap water, investors can keep expecting increasing payouts from Coca-Cola stock.