KO Stock: Buffett Loves The Coca-Cola Co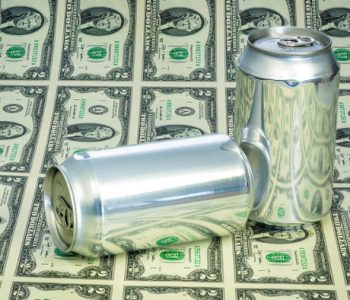 KO Stock: Top Dividend Status Still Intact
It's tough to be excited about The Coca-Cola Co (NYSE:KO) stock these days. KO stock has gotten to the point where it started almost a year ago, meaning it has done nothing for its investors. But for dividend growth investing, this is a minor detail in this company's 124 years of history.
For investors seeking quick gains, Coca-Cola stock might not offer an attractive value proposition. But if you're an income investor seeking consistent dividend payouts, you better pay heed to the world's most successful investor, Warren Buffett.
Buffett said earlier this year that he is, "about one-quarter Coca-Cola," after consuming 700 calories of the soda a day. And if you look at Buffett's holding of Coca-Cola stock through his Berkshire Hathaway Inc. (NYSE:BRK.B) company, you'll be able to understand what exactly he was he trying to convey to investors. (Source: "Buffett defends Berkshire's big Coke stake," CNBC, May 2, 2016.)
By the end of the second quarter, Berkshire Hathaway had 400 million shares of Coca-Cola, worth approximately $17.0 billion at today's price. (Source: "Form 13F Information Table," U.S. Securities and Exchange Commission, last accessed October 21, 2016).
So what's keeping Warren Buffett so loyal to this sugary drink company thath is struggling to cope with the falling demand for its beverages? I think it's KO stock's impressive history of paying dividends and returning capital to its investors. Let's consider these facts that still make Coca-Cola a great dividend-producing investment.
The company has been rewarding its investors with a quarterly dividend payment since 1920. Not only has it paid dividends each quarter since then, but it also hiked dividends in each of the last 54 years. That makes KO stock a "dividend king," a distinction earned by those companies which have raised dividends for at least 50 years in a row.
The company increased its quarterly dividend in February by six percent to $0.35 per share. At today's price, KO stock has an annual dividend yield of 3.34%. In the past 10 years, the company's quarterly dividend rate has more than doubled. (Source: "The Board of Directors of The Coca-Cola Company Announces 54th Consecutive Annual Dividend Increase," The Coca-Cola Co, February 19, 2016.)
The biggest threat to Coca-Cola is coming from increasingly health-conscious consumers looking for alternatives to fizzy drinks, which have been a major revenue source for this iconic brand since its inception. Per-capita soda consumption of soda drinks in the U.S. dropped to a three-decade low last year, according to data from trade publication Beverage Digest. This was the 11th straight yearly decline. (Source: "U.S. Soda Consumption Falls to 30-Year Low: Chart," Bloomberg, March 29, 2016.)
But the good news is that Coca-Cola is one of the first soft-drink-producing companies which saw this threat and actually shifted its focus away from this market to "Still," or non-carbonated, drinks. Coca-Cola's portfolio now features 20 brands worth over $1.0 billion, 18 of which are available in reduced-, low-, or no-calorie options, including "Diet Coke," "Coke Zero," and "Dasani" and "vitaminwater" from its water lines. Through the world's largest beverage distribution system, the company is now the number-one provider of both sparkling and still beverages.
Also Read:
Coca-Cola Co is a Top Dividend Stock for 2017 and Beyond
Which Is Better? The Coca-Cola Co (KO) Stock or PepsiCo Inc (PEP) Stock?
Final Word on KO Stock
Despite these successes, it takes time to turn these investments into profits, especially for a company with a massive global footprint. And that's probably making investors impatient.
I still believe that KO stock is one solid investment for those seeking a stable dividend yield. As the company focuses on capturing new markets with healthy drinks, it wouldn't be a bad strategy to be patient and continue receiving dividend income at a time when return from alternative sources is so low. I think this is what Warren Buffett is doing, holding on to one of his 10 largest investments.