KO Stock: 55 Years of Dividend Increases and Counting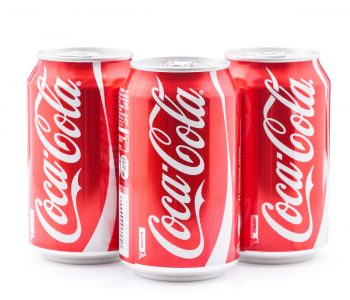 iStock.com/milosducati
The Coca-Cola Co is a Top Dividend Growth Stock
For investors looking to collect a steadily increasing stream of dividends, The Coca-Cola Co (NYSE:KO) stock deserves special attention.
Headquartered in Atlanta, Georgia, Coca-Cola's flagship product was introduced back in 1886. Over the years, the company has grown tremendously. Today, Coca-Cola is the world's largest beverage company, with more than 500 sparkling and still brands.
When it comes to delivering consistent dividend growth, few companies have done a better job than KO stock. Coca-Cola started paying a quarterly dividend in 1920 and has never missed a payment since then. Moreover, the company has raised its payout in each of the last 55 years. That makes KO stock a "dividend king," an elite title reserved for companies with at least 50 consecutive years of dividend increases. (Source: "Investors Info: Dividends," The Coca-Cola Co, last accessed September 5, 2017.)
While past performance does not guarantee future results, Coca-Cola is well positioned to continue its impressive track record. Here's why.
A Recurring, Recession-Proof Business
Compared to the fast-growing sectors, the beverage industry is not really an exciting one. What the industry does offer, though, is an opportunity to generate a recurring business. And Coca-Cola captured the opportunity relatively early.
Think about it: if you like, say, "Coke Classic," chances are you are not drinking it just once. You may order it when you are dining out at a restaurant, and you may keep several cans of it in the fridge. And thanks to the company's reach–Coca-Cola's beverages are sold in over 200 countries around the world–it has acquired a huge base of repeat customers.
Also Read:
Will Coca-Cola Stock Raise Its Dividend in 2017?
Coca-Cola Stock: Yield, Dates, Splits, Prediction, and Everything You Need to Know
Note that "Coke Classic" is not the only drink with a large following. Right now, the company has 21 brands that each brings more than $1.0 billion of sales annually. These brands include "Dasani," "Vitamin Water," "Sprite," and "Minute Maid," just to name a few. Around the world, people consume 1.9-billion servings of Coca-Cola's beverages on a daily basis. (Source: "Coca-Cola At A Glance: Infograhic," The Coca-Cola Co, last accessed September 5, 2017.)
Furthermore, making beverages is not exactly a cyclical business. You see, when the economy enters a downturn, people may not be buying as many new cars as before, but a can of Coke should still be affordable to most consumers. In other words, Coca-Cola runs a recession-proof business, which is why the company has been providing KO stock investors with rising payouts through thick and thin.
And if you are wondering whether the ongoing health and wellness trend is going to cause some headwinds for Coca-Cola, note that the company has been changing its portfolio to adapt to the new trend. Today, 19 of Coca-Cola's 22 billion-dollar brands are available in reduced-, low-, or zero-calorie options.
In fact, the company's core business has been growing. In the second quarter of 2017, Coca-Cola's organic revenue increased three percent year-over-year. In particular, the company's introduction and expansion of reduced-sugar products started paying off as unit case volume of low- and zero-calorie sparking drinks grew mid-single digits for the quarter. (Source: "The Coca-Cola Company Reports Second Quarter 2017 Results," The Coca-Cola Co, July 26, 2017.)
Of course, there are faster growing companies out there. But if your goal is to collect steadily increasing dividends, then KO stock should be near the top of your watchlist.