KNOT Offshore Partners LP: This 10.7% Yielder Could Be Special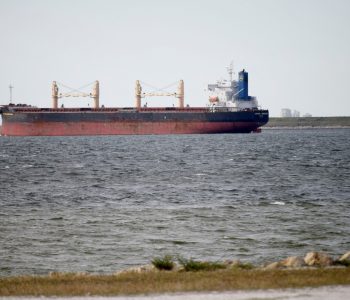 Want to Earn a Double-Digit Dividend Yield? Read This
Given the strong rebound in oil prices this year, energy stocks have been getting more attention. This could be an opportunity for income investors, considering there's no shortage of energy stocks providing oversized dividends during this commodity price boom.
One company with an impressive payout, even by energy-sector standards, is KNOT Offshore Partners LP (NYSE:KNOP).
KNOT Offshore Partners is in the shuttle tanker business. Structured as a master limited partnership (MLP), it acquires and operates shuttle tankers under long-term charters in the offshore oil production regions of the North Sea and Brazil. Right now, the partnership has a fleet of 16 shuttle tankers that transport crude oil and condensates from offshore oil installations to onshore terminals and refineries.
In mid-July, KNOT Offshore Partners LP's board of directors declared a quarterly cash distribution of $0.52 per unit. At its current unit price, that gives KNOP stock an annual distribution yield of 10.7%.
Note that one of the reasons many energy stocks are on the higher end of the yield spectrum is that investors know about the volatile nature of the business. When things are good—like right now—energy companies often dish out generous dividend checks. But when the economy contracts, dividends from energy stocks have a decent chance of being cut. Indeed, that's what happened during the pandemic-induced recession early last year.
Yet the payout from KNOT Offshore Partners stock has been very reliable since its inception. The partnership went public in 2013 and has never cut back its distribution to unitholders. (Source: "Distribution Policy & History," KNOT Offshore Partners LP, last accessed July 19, 2021.)
Considering the roller-coaster ride that oil prices have been on since 2013, KNOP stock has built a pretty impressive (though not very long) track record. Notably, the partnership has been able to maintain its operations despite impacts from the COVID-19 pandemic.
In a conference call in May, KNOT Offshore Partners' chief executive officer, Gary Chapman, said, "Our crew and our operations have remained materially unaffected by the COVID-19 pandemic to-date, and we continue to establish and maintain strict procedures and protocols around our operations to do all we can to keep our colleague[s] safe, despite the many challenges that have arisen and are continuing." (Source: "KNOT Offshore Partners LP (KNOP) CEO Gary Chapman on Q1 2021 Results – Earnings Call Transcript," Seeking Alpha, May 13, 2021.)
Just take a look at the partnership's financials and you'll see how solid KNOT Offshore Partners' business has been.
In 2020, the company generated $112.1 million of distributable cash flow. Its actual cash distributions, on the other hand, totaled $72.1 million for the year. That resulted in a distribution coverage ratio of 1.6, leaving a margin of safety. (Source: "Fourth Quarter 2020 Results," KNOT Offshore Partners LP, March 11, 2021.)
In the first quarter of 2021, the MLP generated $21.7 million of distributable cash flow while declaring $18.0 million of cash distributions. Therefore, the company managed to outearn its payout again. (Source: "KNOT Offshore Partners LP Earnings Release—Interim Results for the Period Ended March 31, 2021," KONT Offshore Partners LP, May 12, 2021.)
The reality is, while commodity prices are volatile, KNOT Offshore Partners operates primarily through fixed-rate contracts that don't depend on short-term oil prices. As a result, the customers bear the vessel-utilization risk and all operational costs, including fuel. This allows the MLP to generate steady and predictable cash flows. (Source: "Investor Presentation: May 2021," KNOT Offshore Partners LP, last accessed July 19, 2021.)
Bottom Line on KNOT Offshore Partners LP
Add it all up and it's easy to see why KNOT Offshore Partners stock stands out from the crowd. The MLP can afford a double-digit dividend yield, it runs a stable business, and it has never reduced its payout to its unitholders.
For yield hunters, KNOT Offshore Partners LP deserves a serious look.