Kinder Morgan Inc: Here's Why KMI Stock Is Up Today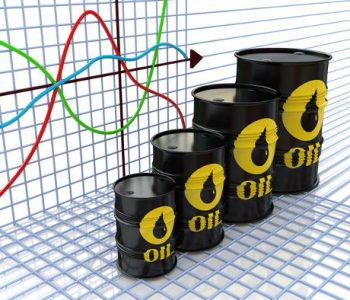 Kinder Morgan Stock Jumps in After-Hours Trading
Kinder Morgan Inc (NYSE:KMI) stock had a dramatic downfall in the summer of last year. While it has started to recover, Kinder Morgan stock is still down more than 50% from where it was last April. On Monday, December 5, KMI stock climbed more than two percent in after-hours trading. Let's take a look at why.
The company just announced its preliminary 2017 financial projections. Kinder Morgan expects to generate $1.99 per share of distributable cash flow and $7.2 billion of adjusted earnings before interest, taxes, depreciation, and amortization (EBITDA), essentially flat compared to 2016. (Source: "Kinder Morgan Announces 2017 Financial Expectations," Kinder Morgan Inc, December 5, 2016.)
"The fundamentals of our business remain strong," said Steve Kean, Kinder Morgan's president and chief executive officer, in a statement on Monday. "We expect to generate $4.46 billion of distributable cash flow for 2017 which continues to provide us great strength and flexibility. We are also confident in our outlook for growth, largely supported by our $13.0 billion backlog of energy infrastructure expansion opportunities that have a high probability of completion over the next few years." (Source: Ibid.)
Kinder Morgan expects to declare dividends of $0.50 per share in 2017, which would be flat, given its current quarterly dividend rate of $0.125 per share. However, the company also said that it expects to provide guidance on a revised dividend policy in the second half of 2017, with a view toward delivering additional value to KMI stock investors in 2018.
The company hopes to invest $3.2 billion in expansion projects in 2017. It plans to fund those projects with excess, internally generated cash flow, with no need to access equity markets during 2017.
KMI's expectations are based on the assumptions that West Texas Intermediate (WTI) crude oil is priced at $53.00 per barrel, and that Henry Hub natural gas is priced at $3.00 per one million British thermal units (MMBtu). However, note that the majority of cash generated by the company is fee-based, and therefore is not directly exposed to commodity prices.
Kinder Morgan stock climbed 2.19% in extended trading to $21.93. Year-to-date, KMI stock is up 47%.