Kimco Realty Corp: This S&P 500 Company Pays You 7.2%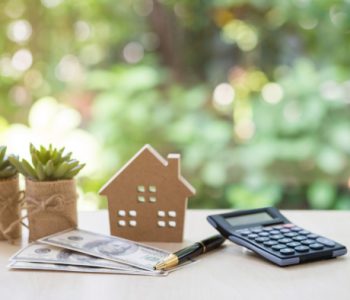 iStock.com/Ae.Cherayut
KIM Stock: A High-Yield Stock Well Above the Average Yield
It's no secret that large, established companies can pay durable dividends. But because of their popularity, investors have already bid up their share prices.
And that has caused their yields to drop. To give you an idea, the average dividend yield of all S&P 500 companies stands at just 1.96% at the moment.
That's why today, I want to talk to you about Kimco Realty Corp (NYSE:KIM).
Kimco Realty Corp is a real estate investment trust headquartered in New Hyde Park, New York. The company joined the S&P 500 Index in April 2006 and has remained as a component ever since.
And yet, with a quarterly dividend rate of $0.28 per share, KIM stock offers a generous annual yield of 7.2%. This makes Kimco Realty Corp the fourth-highest-yielding company among all S&P 500 components.
Of course, being near the high end of the yield spectrum could be a sign of trouble. But at Kimco Realty, the company has no problem meeting its dividend obligations.
KIM Stock Offers a Safe Yield of 7.2%
In the third quarter of 2018, Kimco Realty generated adjusted funds from operations (FFO) of $152.1 million, or $0.36 per diluted share. The amount easily covered its quarterly dividend payment of $0.28 per share. (Source: "Kimco Realty Reports Third Quarter 2018 Results," Kimco Realty Corp, October 25, 2018.)
In the first nine months of this year, Kimco Realty's adjusted FFO totaled $465.6 million, or $1.10 per diluted share. Since the company declared total dividends of $0.84 per share during this period, it achieved a payout ratio of 76.3%, leaving a margin of safety.
Going forward, management has raised their guidance. They now expect Kimco Realty's adjusted FFO to come in at between $1.44 and $1.46 per share for full-year 2018. This would provide more than enough coverage for its annual dividend obligation of $1.12 per share.
Retail Headwinds?
Still, no company is perfect. Because Kimco Realty owns and operates a large portfolio of open-air shopping centers, some investors have been concerned about how headwinds in the retail industry might affect its business.
On that front, first note that Kimco Realty has a well-diversified portfolio. The company currently has 8,100 leases with 3,700 tenants. Only 13 tenants contribute more than one percent to Kimco's annual base rent. (Source: "Investor Presentation Third Quarter 2018," Kimco Realty Corp, last accessed November 21, 2018.)
With this kind of diversification, Kimco makes sure that if one tenant cannot pay its rent, the impact on company level financials will likely be limited.
In fact, when Sears Holdings Corp announced its bankruptcy filing in October, Kimco calculated that its exposure was limited to 14 leases, representing just 0.6% of its annualized base rent. (Source: "Kimco Realty Anticipates Significant Value Creation Opportunities from Sears Holdings Announcement," Kimco Realty Corp, October 15, 2018.)
Besides, department store retailers represent just a small portion of the company's tenant base. Right now, Kimco earns 76% of its annual base rent from shopping centers that have a grocery store anchor. Meanwhile, 57% of the company's annual base rent comes from service and experiential tenants. These tenants, such as restaurants and fitness clubs, can continue to do well even as retail headwinds persist.
The Bottom Line on KIM Stock

Despite being a member of the benchmark index for over a decade, Kimco Realty Corp didn't get as much as attention as many other S&P 500 companies. The stock offers a yield more than three times the benchmark's average and has no problem covering its payout. For investors looking for a safe way to boost their dividend portfolio return, KIM stock deserves a serious look.