Kimberly Clark Corp: Survive the Volatility With This Dividend Aristocrat?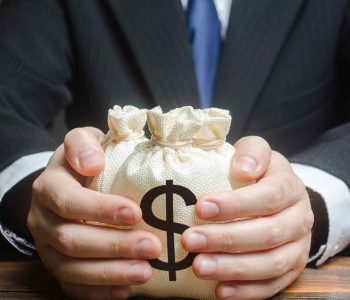 Don't Bail on This Dividend Stock
Whether you are an income investor or growth investor, if you want to own stocks rather than trade them in today's market environment, Kimberly Clark Corp (NYSE:KMB) deserves your attention.
I know, with fresh waves of market volatility, any long position could potentially keep an investor up at night, wondering whether it's going to be in the red in the next trading session. However, not all companies are the same, and Kimberly Clark is one that's well positioned to outperform others.
Let me explain…
You see, Kimberly Clark is a consumer staples giant. The company has been around since 1872, now selling its products in more than 175 countries around the world. Many of KMB's brands, such as "Huggies," "Kleenex," "Scott," "Kotex," "Cottonelle," and "Pull-Ups," hold the No. 1 or No. 2 market share positions in 80 countries. (Source: "Investor Presentation," Kimberly Clark Corp, last accessed June 15, 2020.)
The company's products may not seem that exciting, but they are things that households need rather than want. And with the outbreak of COVID-19, consumers are actually stocking up on these seemingly boring items. For instance, even the big online retailers were close to selling out of toilet paper at one point. (Source: "Walmart, Amazon, and Target are close to selling out of toilet paper online as panic-buyers decimate supplies," Business Insider, March 12, 2020.)
In other words, while a lot of industries are deep in the doldrums due to the coronavirus outbreak, Kimberly Clark's business should be fine. In fact, because consumers have been stocking up on essentials—and many of KMB's products are essentials—I wouldn't be surprised to see the company's sales actually get a boost during this global pandemic.
Of course, I'm not saying that Kimberly Clark stock is immune to market volatility caused by the coronavirus outbreak. KMB stock did fall sharply in March—before making its way back up again. Year-to-date, the company's shares are up 1.4%. To put that in perspective, the S&P 500 index is still down 7.6%.
So, even though KMB stock is not exactly a soaring ticker at the moment, it actually outperformed the broader market by quite a bit.
The best part is that, even if fears over the coronavirus resurgence result in another market sell-off, Kimberly Clark stock investors can still earn a return through the company's generous dividend policy.
Kimberly Clark Corp Pays Reliable Dividends
You see, our economy has been moving in cycles, but Kimberly Clark has been paying rising dividends to shareholders for decades. Its latest dividend hike arrived in January, when the company's board of directors approved a 3.9% increase to the quarterly dividend rate to $1.07 per share. Note that this marked the 48th consecutive annual increase in Kimberly Clark's dividend. (Source: "Dividend/Split History," Kimberly Clark Corp, last accessed June 15, 2020.)
That means Kimberly Clark stock is an S&P 500 Dividend Aristocrat, a prestigious title only given to S&P 500 companies with at least 25 consecutive years of annual dividend increases.
Trading at $137.66 per share, KMB stock offers an annual dividend yield of 3.1%.
Other than that track record, Kimberly Clark also stands out when it comes to dividend safety.
In the first quarter of 2020, the company generated adjusted earnings of $2.13 per share, up 28% from the $1.66 per share earned in the year-ago period. And since KMB declared a cash dividend of $1.07 per share during the quarter, its adjusted profit covered the payout almost twice over. (Source: "Kimberly-Clark Announces First Quarter 2020 Results," Kimberly Clark Corp, April 22, 2020.)
However you look at it, this consumer staples giant has left a sizable margin of safety in its dividend policy.
Business has also been growing. In the first quarter, Kimberly Clark's organic sales grew 11%.
Bottom Line on KMB Stock
At the end of the day, there is still a lot of uncertainty going forward, and the company has withdrawn its previously issued 2020 guidance. But, as I mentioned earlier, Kimberly Clark's business is essentially recession-proof.
And, because the company had a conservative payout ratio to begin with, it should have no problem maintaining its payout even if things deteriorate. In times like this, a reliable stream of dividends can provide investors with peace of mind.