Kimberly-Clark Corp: Why KMB Stock Is A Great Dividend Play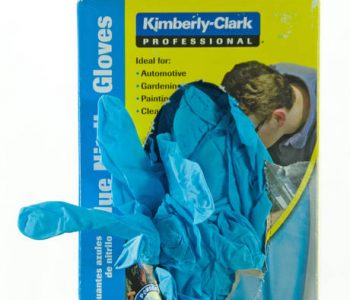 Kimberly-Clark Corp (NYSE:KMB) stock has a great reputation as a value and growth stock, but it is also a great dividend play for income investors.
The paper products maker's dividend has been growing steadily for the past five years. Back in December 2011, Kimberly-Clark paid a $0.70 dividend that grew to $0.74 in December 2012, $0.81 in December 2013, $0.84 in December 2014, $0.88 in December 2015, and $0.92 for the latest dividend on September 7, 2016. That's a pretty impressive track record for a company that makes diapers and toilet paper. (Source: "Kimberly-Clark (KMB)," YCharts, last accessed September 20, 2016.)
More importantly, KMB stock's dividend is steady; it has been paid out every quarter for 12 years. The last time KMB stock missed a dividend payout was on September 4, 2004. The company also paid quarterly dividends during the financial crisis of 2008, when shareholders received a $0.58 dividend every quarter. (Source: "Kimberly-Clark Corporation Dividend Date & History," NASDAQ Stock Market, last accessed September 20, 2016.)
Kimberly-Clark stock is a very reliable dividend play, even in times of financial uncertainty. To add icing to the cake, Kimberly-Clark stock also has a really great dividend yield, with holders of KMB stock having received a dividend yield of 2.99% on September 16, 2016.
More importantly, KMB stock's dividend yield has not fallen below 2.5% at any point in the last five years. The lowest level it hit was 2.58% on April 12, 2016. The charts also indicate that Kimberly-Clark stock is capable of much higher dividend yields; on September 1, 2015, it delivered a yield of 3.31%. (Source: YCharts, last accessed September 20, 2016, op cit.)
Kimberly-Clark Stock is a Great Value Investment
Kimberly-Clark stock is far more than a great dividend play; the financial numbers indicate that it is a tremendous value investment. Like any good value investment, Kimberly Clark makes a lot of money.
The company reported a net income of $1.961 billion on June 30, 2016. That income has grown tremendously over the past year; rising from $642 million in June 2016 to $1.961 billion – an increase of $1.319 billion in a 12 month period. (Source: Ibid.)
That income translated into a lot of cash in the form of $683 million in free cash flow and $656 million in cash and short-term investments. Those figures indicate a company that has a lot of float.
That makes the dividend all the more attractive because it indicates Kimberly-Clark has the money to pay the dividend. It also shows us that the company's business should generate enough cash to cover the dividend for years to come.
KMB Stock Meets Some of Buffett's Classic Value Criteria
There's another reason Kimberly-Clark is a great value investment; it meets some of Warren Buffett's criteria for a good company. In addition to generating a lot of cash and paying a nice dividend, Kimberly-Clark meets some of "Uncle Warren's" other criteria for being a great consumer products maker.
It owns many strong consumer brands, including some products that are probably in your house right now. These include Kleenex, Scott toilet paper and paper towels, Cottonelle toilet paper, Viva paper towels, Depends adult diapers, Huggies diapers, and Kotex feminine care products. (Source: "Brands," Kimberly-Clark Corp, last accessed September 20, 2016.)
This stable of products explains how Kimberly-Clark was able to pay a dividend during the economic meltdown of 2008. The company sells products that people always need and products that all but the poorest consumers can afford. People are going to buy diapers, toilet paper, paper towels, and tampons in any economic conditions.
Those consumer brands rival some of those at Berkshire Hathaway (NYSE: BRK), which include Fruit of the Loom, Duracell, Heinz and Justin Brands. Like Kimberly-Clark's paper towels and toilet paper, these companies are not sexy, but they sell products everybody needs. (Source: "Links to Berkshire Subsidiary Companies," Berkshire Hathaway Inc., last accessed September 20, 2016.)
Not only are Kimberly-Clark's consumer products reliable, but they are also very profitable. The company reported a quarterly profit margin of 12.34% on June 30, 2016. Those profits gave Kimberly-Clark a lot of cash, having generated $2.927 billion in cash from operations during the second quarter of 2016.
The Bottom Line on Kimberly-Clark Stock
KMB stock is a great dividend play and value investment that has been really good to investors. The company delivered an incredible return on equity of 1,399% on June 30, 2016, which makes KMB a good income stock as well. (Source: YCharts, last accessed September 20, 2016, op cit.)