Kimberly Clark Corp: KMB Stock's Dividend Outlook Just Got Brighter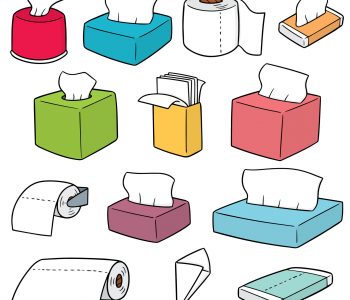 iStock.com/ourlifelooklikeballoon
This Is a Top Dividend Stock to Consider
Despite being a century-old business, Kimberly Clark Corp (NYSE:KMB) remains an investor favorite. Year-to-date, the stock is up more than 20%. And based on the latest news from the company, KMB stock is well positioned to continue delivering oversized returns to shareholders.
Let me explain.
For those not in the know, Kimberly Clark is a consumer staples giant based in Irving, Texas. The company's history can be traced all the way back to 1872. Today, its products are sold in more than 175 countries around the world. Many of its brands, such as "Huggies," "Kleenex," and "Scott," have become household names.
As income investors, we know that the consumer staples industry is known for being recession-proof. In the case of Kimberly Clark,  people tend to purchase the company's products because they are necessities of everyday life. As a result, the company's sales can remain strong even during economic downturns.
However, if you take a look at the KMB stock chart, you might think that this company belongs to an industry that's more exciting than tissue and toilet paper.

Chart courtesy of StockCharts.com
Why Kimberly Clark Corp Stock Has Climbed
One of the reasons behind Kimberly Clark stock's solid year-to-date performance is the company's ability to outperform Wall Street's expectations. In both the first and second quarter of this year, it has beaten analysts' earnings-per-share estimates.
Business has been growing at this consumer staples giant. According to its latest earnings report, Kimberly Clark generated net sales of $4.6 billion in the second quarter of 2019. While the number is the same as what the company earned in the year-ago period, it was under a five percent negative impact from changes in foreign currency exchange. Excluding exchange-rate headwinds, the company's organic sales grew five percent year-over-year in the second quarter. (Source: "Kimberly-Clark Announces Second Quarter 2019 Results," Kimberly Clark Corp, July 23, 2019.)
Kimberly Clark's bottom line improved as well. Excluding one-time items, the company's adjusted earnings came in at $1.67 per share in the second quarter. This marked a five percent increase from the $1.59 per share earned in the same prior-year period.
As income investors, one of the things we want to know in earnings season is whether a company's profits were enough to support its dividend policy. In the case of KMB stock, the company declared a cash dividend of $1.03 per share in the second quarter. So Kimberly Clark's adjusted profit of $1.67 per share easily covered its quarterly dividend.
Now, I want to point out that Kimberly Clark stock is known for paying not just a stable dividend, but an increasing one. Looking back, we see that the company has raised its dividend every year for 47 years. (Source: "Dividend/Split History," Kimberly Clark Corp, last accessed July 24, 2019.)
In just the last five years alone, KMB stock's quarterly dividend rate has grown by 28%.
Simply put, by running a recession-proof business, Kimberly Clark can return an increasing amount of cash to investors through thick and thin.
More Dividend Hikes Likely on the Way
The best part is, the company should have no problem continuing that track record.
In its latest earnings report, Kimberly Clark Corp's management raised their guidance. For full-year 2019, they expect the company to deliver organic sales growth of three percent and adjusted earnings per share between $6.65 and $6.80. Previously, they were forecasting two-percent organic sales growth and adjusted earnings per share of between $6.50 and $6.70.
That means, at the midpoint of the new guidance range, Kimberly Clark would earn an adjusted net income of almost $6.73 for the year. Also, note that the company is on track to declare total dividends of $4.12 per share in 2019. If the company reaches the midpoint of its guidance range, it would achieve a payout ratio of 61% for the year.
As a rule of thumb, I prefer to see companies pay out less than 75% of their profits so that, even if business slows down, they would still have a decent chance of covering their dividends.
At just 61%, KMB stock's payout ratio has left a very wide margin of safety. Such a conservative payout ratio also means that, when management reviews the company's dividend policy at the end of the year, they would have plenty of room for another sizable dividend increase.
Bottom Line on Kimberly Clark Corp Stock
Trading at $137.12 per share at the time of this writing, Kimberly Clark stock offers an annual dividend yield of three percent.
Sure, there are plenty of stocks with higher yields. But with consistent annual dividend increases, investors who purchase KMB stock today will likely enjoy higher yield on cost in the years to come.