Kickstarter Pays First Dividend to Shareholders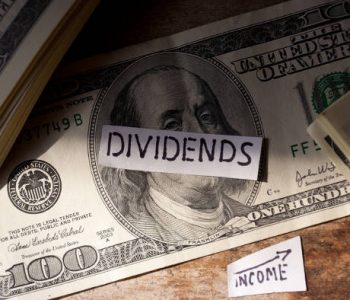 Kickstarter Breaks Unwritten Rule of Tech
In an industry known for innovation, one company is going for the tried and true.
In March, Kickstarter did something almost unheard of in the tech world: it paid a dividend to shareholders. According to a report from Bloomberg, the global crowdsourcing platform declared its first distribution. The total size of the payout was not disclosed. (Source: "Kickstarter Just Did Something Tech Startups Never Do: It Paid a Dividend," Bloomberg, June 17, 2016.)
The move turns the traditional startup model on its head. Most businesspeople see profits and dividends as a good thing. In Silicon Valley, though, this is far from the case.
Venture capitalists (VCs) pressure startups to swing for homerun-like returns—prioritizing high-risk, high-reward moves over dull profitability. Earnings are plowed back into operations, with VCs hoping for a big payday when the company is acquired or goes public. The math is simple: a few companies will deliver huge payouts, while the rest will fail.
Kickstarter is an exception. The company shunned the initial public offering (IPO) and acquisition path from the beginning, opting instead to organize itself as a public benefit corporation. Executives have pledged not to use loopholes or other legal strategies to reduce their tax burden and promised to donate five percent of profits to charity.
Without an obvious exit strategy, Kickstarter needed a new method to reward investors. The dividend seemed obvious. Given the business has become enormously profitable, distributions make a lot more sense than the all-or-nothing IPO route.
In Silicon Valley, the question now is whether the Kickstarter model will be adopted by other startups.
Investors are skeptical. VCs require a few outsized successes to make up for the large number of failures. Few companies can generate the returns needed through small, stodgy dividends.
Others, though, see potential. Earlier this week, Dropbox CEO Drew Houston told Bloomberg, "we are entering the post-Unicorn era"—a period of time where tech startups achieved $1.0-billion-plus valuations virtually overnight. He recommends tech executives create sustainable businesses as venture capital and other sources of private-market funding dry up. (Source: "Dropbox CEO Pushes Toward Profitability in a 'Post-Unicorn Era'," Bloomberg, June 14, 2016.)
In this scenario, Kickstarter might have the right idea: stay healthy, don't worry about growth for the sake of growth, and reward shareholders with steady, reliable dividends. The model won't put you on the front page of Fortune magazine, but it could become more popular in the years ahead.