Keyera Corp Reports Earnings, Hikes Dividends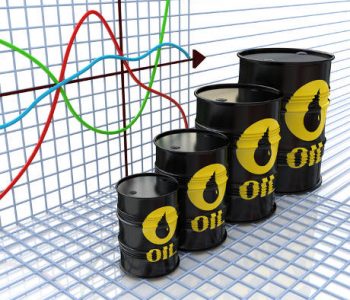 Monthly Dividend Rate Increased by 6%
New York, NY — If you don't want to wait a quarter between each dividend payout, there are companies on the market that pay you dividends on a monthly basis. And one of them just announced a dividend hike.
On Tuesday, August 9, Keyera Corp (TSE:KEY) announced a monthly cash dividend of $0.1325 cents per common share. This represents a six percent increase from its current monthly payout of $0.125 per share. The dividend will be payable on September 15, 2016 to shareholders of record as of August 22. (Source: "Keyera Announces Dividend Increase and August Dividend," Keyera Corp., August 9, 2016.)
Keyera is one of the largest independent midstream operators in Canada. It provides essential services and products to oil and gas producers in the Western Canada Sedimentary Basin. Its predominantly fee-for-service-based business includes natural gas gathering and processing, natural gas liquids (NGL) fractionation, NGL storage, and Iso-octane production.
Note that Keyera pays monthly dividends. With this increase, the company has an annual dividend yield of 4.07%.
Along with the dividend hike, Keyera also reported financial results for the second quarter of 2016. Net earnings came in at $60 million, or $0.34 per share—a huge improvement from the $16.0 million, or $0.09 per share, earned in the year-ago quarter. However, most of that growth was due to a net foreign currency non-cash gain and lower current income taxes. (Source: "Keyera Corp. Announces Second Quarter 2016 Results," Keyera Corp., August 9, 2016.)
For the quarter, Keyera generated adjusted  earnings before interest, taxes, depreciation, and amortization (EBITDA) of $157 million and distributable cash flow of $138 million. Both adjusted EBITDA and distributable cash flow increased sequentially and year-over-year.
Keyera's Gathering and Processing Business Unit led the growth with an operating margin of $70.0 million, as compared to $56.0 million in the year-ago quarter. Its Liquids Infrastructure segment also had a solid quarter, delivering an operating margin of $59.0 million, as compared to $55.0 million in the second quarter last year. The Marketing segment, however, saw its operating margin deteriorating from $53.0 million in the year-ago period to $25.0 million. It was mostly due to $21.0 million of unrealized losses on risk management contracts.