KeyCorp Increases Dividend by 13%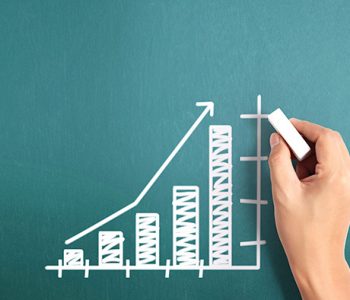 Bank stocks are having some solid gains recently as the U.S. Federal Reserve makes a June interest rate increase look like a real possibility. KeyCorp (NYSE:KEY), which operates through its subsidiary KeyBank National Association, just announced another catalyst, though—a dividend hike.
Today, the bank holding company announced a 13% increase to its quarterly dividend to $0.085 per common share. That translates to an annual dividend rate of $0.34 per share, or a yield of 2.74% at today's closing price. (Source: "KeyCorp Declares Increased Quarterly Common Share Cash Dividend of Eight and One Half Cents," KeyCorp, May 19, 2016.)
KeyCorp has been increasing its dividends at quite an impressive pace. Today's increase marks the bank's fifth dividend hike since 2011. In the past five years, its quarterly dividend rate has surged 183.3%.
One of the most looked-at ongoing processes at KeyCorp is its acquisition of regional bank First Niagara Financial Group Inc. The deal was announced last October and is expected to close in the third quarter of this year.
In the first quarter of 2016, KeyCorp spent $24.0 million on costs related to the acquisition. In total, it expects to spend approximately $550 million on the merger. (Source: "KeyCorp Reports First Quarter 2016 Net Income of $182 Million, or $.22 Per Common Share; Earnings per Common Share of $.24, Excluding $.02 of Merger-Related Expense," KeyCorp, April 21, 2016.
Note that overall, expenses have edged up. Even without the $24.0 million of merger-related expenses, KeyCorp's non-interest expense increased by $10.0 million in the first quarter. The bank said that the rise was "primarily attributable to slight increases across various nonpersonnel areas." (Source: Ibid.)
As you would expect, higher expenses were not good for the bottom line. Excluding merger-related expenses, KeyCorp generated adjusted earnings of $0.24 per share, a 7.7% decline from the year-ago period while also missing analysts' expectations of $0.25.
However, the company did manage to grow its revenue by three percent year-over-year in the first quarter. Its 12% increase in commercial, financial, and agricultural loans helped drive average loans up five percent from the prior year.
A potential increase in the federal funds rate could give a further boost to banks like KeyCorp in June.