Kellogg Company Will Raise Its Dividend 4% Next Quarter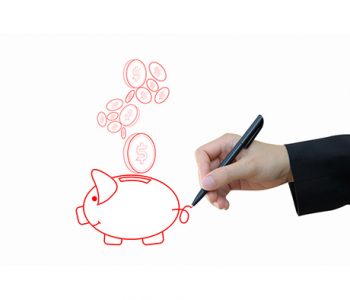 Kellogg's Pays 365 Consecutive Quarterly Dividends
Kellogg Company (NYSE:K) said that it wants to raise its dividend by four percent starting from the third quarter of 2016. The cereal producer will pay a dividend of $0.50 per share on June 15, as most investors expected. But it will increase that amount four percent, to $0.52 per share, for the following quarters. The dividend increase (which carries an annual yield of 2.6%) will cost Kellogg's an additional $36.7 million per year.
Kellogg, which markets such brands as "Corn Flakes," "Rice Krispies," "Special K," and "Pop-Tarts," reported a 7.4% net income increase in the fourth quarter. This has helped Kellogg maintain its reputation as a reliable dividend stock. As of the ex-dividend date of February 26, 2016, Kellogg paid its 365th dividend to owners of common stock since 1925. (Source: "Kellogg Company Declares Regular Dividend of $0.50 per Share," PR Newswire, February 19, 2016.)
The favorable trend, despite some volatility from week to week, should continue in the near future. Kellogg stock has suffered a little in the past few weeks because of what the Street has interpreted as a mixed first quarter for fiscal 2016. In fact, Kellogg beat earnings-per-share (EPS) expectations, barely missing on revenue. Net income was higher than expectations as well.
The problem, however, was with guidance. Kellogg expects FY16 EPS to be $3.68, while the Street expected $3.71. (Source: "Kellogg Company Drops on Mixed Earnings," Bidness Etc, May 5, 2016.)
Still, Kellogg is expecting a favorable rest of the year. The dividend increase certainly suggests the company is confident about its growth prospects. The recipe for success at Kellogg's is simple. It involves a continued effort to improve the quality of its products as well as productivity, which the favorable earnings have already shown. (Source: Ibid.)
As for Kellogg's future, the company has been diversifying its product lines to reflect changes in Americans' eating habits. Kellogg's strategy is to continue making cereals, but offering healthier varieties to win back former customers who've gone on to healthier breakfast alternatives.
Kellogg also controls two popular snack food brands, "Pringles" potato chips and Pop-Tarts, which provides diversification and helps maintain profitability. (Source: "Kellogg's sales decline as cereals remain sluggish," The Record, May 5, 2016.)
Evidently, if Kellogg is lifting its dividend, it is confident about its ability to build revenue and earnings in order to sustain the higher payout