Kellogg Company Earnings: Will K Stock Increase Its Dividend?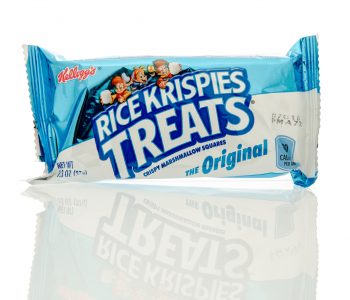 iStock.com/memoriesarecaptured
Kellogg Stock: Returning Cash to Investors
Known for brands like "Pringles" and "Pop-Tarts," Kellogg Company (NYSE:K) is an established player in the global food industry. Thanks to its solid business, the company has been rewarding shareholders with cash dividends for decades.
Now, Kellogg is about to report earnings again. Will the company have some good news for income investors in this earnings season? Let's take a look.
Like most well-known stocks, Kellogg Company faces a set of expectations from Wall Street. On average, analysts expect this Battle Creek, Michigan-based food manufacturer to earn a net income of $1.05 per share in the second quarter of 2018. That would represent an 8.2% increase from the $0.97 per share the company earned in the year-ago period. (Source: "Kellogg Company (K)," Yahoo! Finance, last accessed July 26, 2018.)
Sales are expected to rise as well. The consensus estimate is that Kellogg will generate $3.3 billion in revenue in the second quarter, marking a 3.6% year-over-year increase.
Stats on Kellogg Company Earnings
| | |
| --- | --- |
| Estimated Earnings Per Share | $1.05 |
| Change From Year-Ago Earnings Per Share | 8.2% |
| Estimated Revenue | $3.3 Billion |
| Change From Year-Ago Revenue | 3.6% |
| Earnings Beats in Past Four Quarters | 4 |
(Source: Ibid.)
Note that Kellogg has a pretty solid track record of beating those expectations. Over the past 12 months, the company has either beaten or met analysts' earnings per share estimates in all four quarters.
Usually, when a company has already established its business and captured a sizable portion of its target market, growth would slow down. And that's one of the reasons why blue-chip stocks in the food industry, such as Kellogg, aren't usually the ones that shoot through the roof.
Looking back, Kellogg shares returned 4.7% in the past 12 months. Over the last five years, K stock went up by 8.7%.
Another earnings beat could give the market a reason to warm up to the company. But for income investors, there is something else to look forward to in Kellogg this earnings season: another dividend increase.
Will Kellogg Company Increase Its Dividend?
Food is a recession-proof industry. Thanks to an entrenched market position in this industry, Kellogg's dividends have been quite durable. From 2007 to 2017—a period that includes the Great Recession—the company's quarterly dividend rate has increased by 85.6%. (Source: "Dividends," Kellogg Company, last accessed July 26, 2018.)
What's more impressive, though, is that Kellogg has been paying uninterrupted quarterly dividends since 1925. So neither the Great Recession nor the Great Depression stopped the company from returning cash to investors.
We know that past performance does not guarantee future results, but if your question is, "Will Kellogg Company increase its dividend in 2018?," the answer would be a resounding "Yes."
This is because, while declaring its second-quarter dividend in April, Kellogg's board of directors said that it planned to increase the quarterly dividend to $0.56 per share starting with the third quarter of 2018. This would be a 3.7% increase from the $0.54 per share dividend the company was paying at the time. (Source: "Kellogg Company Declares Regular Dividend of $0.54 per Share and Announces Plans for 4% Dividend Increase," Kellogg Company, April 27, 2018.)
Trading at $70.88 apiece, Kellogg stock has a forward dividend yield of 3.05%.
A Safe and Reliable Income Stream
The yield itself may not seem that impressive. But when it comes to dividend safety, few companies can match this food company that dominates the breakfast and snack aisles of your grocery store.
In 2017, Kellogg generated currency-neutral comparable diluted earnings of $4.06 per share, representing a 9.1% increase from 2016. Since the company declared and paid total dividends of $2.12 per share for the year, it had a payout ratio of 52.2%. (Source: "Kellogg Company Reports Fourth Quarter 2017 Results and Issues 2018 Guidance," Kellogg Company, February 8, 2018.)
In the first quarter of 2018, Kellogg's currency-neutral adjusted diluted earnings came in at $1.19 per share, marking another 11.2% increase year-over-year. To put it in perspective, its payment of $0.52 per share for the quarter represented less than half of its profits. (Source: "Kellogg Company Reports First Quarter 2018 Results, Reaffirms Full-Year Earnings Guidance, and Updates Guidance for Increased West Africa Investments," Kellogg Company, May 3, 2018.)
The company is scheduled to release second-quarter financial results on Thursday, August 2, before market open. Earnings season often comes with volatility in share prices, but one thing is for sure: investors of Kellogg stock can look forward to increased dividends in the next four quarters.