JPMorgan Chase & Co. Has Double-Digit Upside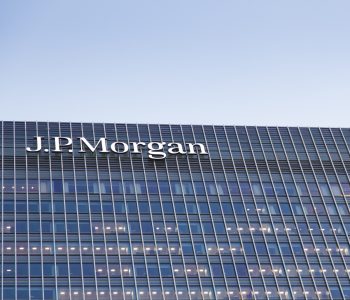 iStock.com/grummanaa5
Automated Income Code Soaring
JPMorgan Chase & Co. (NYSE:JPM) has become the teacher's pet of the investment world. As one of a handful of big banks that survived the credit crisis, its business now represents one of the linchpins of the financial industry. JPMorgan earns extraordinarily high returns on invested capital, with very little need to reinvest.
The result? It's gushing profits. Savvy management, led by CEO Jamie Dimon, has used that excess cash for shareholder dividends and stock buybacks. He's like the smart kid sitting at the front of the class raising his hand to answer all of the questions.
And that hard work showed up in the company's latest report card. Last month, the country's largest bank by assets posted strong first-quarter results.
Top-line revenue surpassed analysts' expectations, with core loans and the bank's deposit base growing by eight percent and six percent respectively year-over-year. Better still, more of that revenue flowed straight to the bottom line. Despite revenue growing by more than $2.7 billion from last year, the company's expenses increased by just $800.0 million. (Source: "JPMORGAN CHASE REPORTS FIRST-QUARTER 2018 NET INCOME OF $8.7 BILLION, OR $2.37 PER SHARE," JPMorgan Chase & Co., April 13, 2018.)
That led to higher margins, an improved efficiency ratio, and a much better return on equity for shareholders.
"The global economy continues to do well, and we remain optimistic about the positive impact of tax reform in the U.S. as business sentiment remains upbeat, and consumers benefit from job and wage growth," wrote Dimon in a news release. (Source: Ibid.)
He added, "We are committed to doing our part – and this company can be an engine that helps drive inclusive economic growth for all Americans, including our $20 billion long-term investment in our employees and communities, and we're working to tackle broader issues, like healthcare, that can help the whole country."
JPMorgan didn't earn straight A's on its report card, however. The only blemish: fixed-income trading. This division has represented a problem area for the bank for quite some time. New regulations have really eaten into liquidity, resulting in fewer profit opportunities for traders.
And this quarter, the group posted another round of disappointing numbers. While the Street expected a three-percent increase, the division's fixed-income revenue came in flat year over year.
Investors find this especially frustrating because bond trading requires a lot of capital, which could be paid out as dividends or earning higher returns in other businesses.
That said, I see no reason to give this stock detention. JPMorgan still represents a star student of investors' portfolios and I expect more dividend hikes and share buybacks ahead.