JPMorgan Chase & Co. Up 25% Already; More Returns from This Dividend Stock?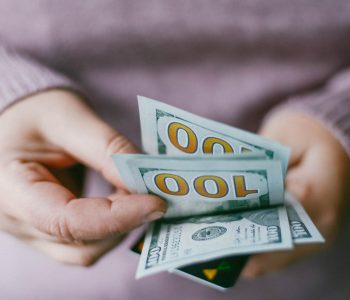 A Top Dividend Stock to Think About
"Given the company's well-covered dividends and decent 3.6% yield, this could be an opportunity for income investors to pick up a solid dividend stock on the cheap."
That's what I told readers of Income Investors about JPMorgan Chase & Co. (NYSE:JPM) back in October. In that piece, I explained why JPM stock could be "a rare opportunity" for dividend investors.
Since that article was published, JPMorgan stock has surged by more than 25% and the company has continued to dish out cash dividends.
Now, as of this writing, all three major indices of the U.S. stock market are down about two percent. Some analysts are saying a sizable correction could be on the horizon. If that happens and we get a major pullback, it could present another opportunity to income investors who are considering JPM stock.
Allow me to explain.
JPMorgan Chase & Co. is a blue-chip stock. With a history that can be traced all the way back to 1799, the company is one of the oldest financial institutions in the U.S. Over the centuries, it has grown to become a behemoth in the banking world. In fact, with a staggering $3.4 trillion in assets, JPMorgan is currently the largest bank in the U.S.
Being a blue-chip bank stock has allowed JPMorgan to pay generous dividends. And while the COVID-19 pandemic has certainly had a negative impact on the bank's business, management has not cut back the payout. JPMorgan stock's quarterly dividend rate was $0.90 per share before the outbreak started, and it remains $0.90 per share. Considering that many companies slashed their dividends last year, JPM stock's steady payout has demonstrated the bank's resilience.
Investors who've been following JPMorgan stock would know that, over the past decade, the company has delivered some very impressive dividend growth. For instance, JPM stock paid $3.30 per share to investors in 2019, which nearly doubled the $1.68 per share it paid in 2015. (Source: "Dividend History," JPMorgan Chase & Co., last accessed February 2, 2021.)
Now, you might be thinking: since JPMorgan didn't raise its quarterly dividend rate in 2020—like it did in previous years—it means the payout was impacted by the pandemic, right?
Well, it was not entirely up to JPMorgan to decide. You see, banking is a highly regulated industry. And last June, the U.S. Federal Reserve put several restrictions on the industry, including ordering the largest American banks to cap their dividends and suspend share repurchase programs.
The good news is that, as the economy has started to recover, the Fed has lifted some of the restrictions. Last December, the Fed decided to allow the largest U.S banks to buy back their shares in the first quarter of 2021—but dividends will continue to be capped. Also, the sum of a bank's first-quarter dividends and share repurchases cannot exceed its average net income from the past four quarters.
And with this lift, JPMorgan quickly decided to return more cash to its investors. Since dividends are still capped, the company's board of directors authorized a new $30.0-billion stock buyback program starting in the first quarter of 2021. (Source: "JPMorgan Chase Regulatory Capital Update," JPMorgan Chase & Co., December 18, 2020.)
With buybacks, investors don't really get cash payments directly. But through such a massive share repurchase program, JPMorgan is lowering the number of its outstanding shares, thus allowing each remaining shareholder to own a slightly larger portion of the company.
In terms of financials, JPMorgan recently reported its results for the fourth quarter of 2020.
The report showed that, for the quarter, the company generated $30.2 billion in net revenue, a three-percent increase year-over-year. Due to lower interest rates, the company's net interest income declined seven percent year-over-year to $13.4 billion. However, because of higher investment banking fees and net gains on certain legacy equity investments, JPMorgan's non-interest revenue surged 13% year-over-year to $16.8 billion. (Source: "JPMorgan Chase Reports Fourth-Quarter 2020 Net Income of $12.1 Billion ($3.79 Per Share)," JPMorgan Chase & Co., January 15, 2021.)
At the bottom line, the bank generated net income of $12.1 billion, or $3.79 per share. That was a substantial improvement from the $8.5 billion, or $2.57 per share, the company earned in the year-ago period.
And considering that JPM stock's $0.90-per-share dividend amounted to $2.8 billion for the fourth quarter, the company's profit covered the payout with ease.
Bottom Line on JPMorgan Chase & Co.
Since JPMorgan Chase & Co.'s share price has gone up since I last wrote about the stock, its yield has gone down a bit. Trading at $128.67 apiece, JPMorgan stock offers an annual dividend yield of 2.8%, which is in line with its peers.
If there's a market correction and JPM stock tumbles along with the other stocks, it could represent a potential entry point for value-conscious income investors.