JPMorgan Chase & Co.: A Rare Opportunity for Dividend Investors?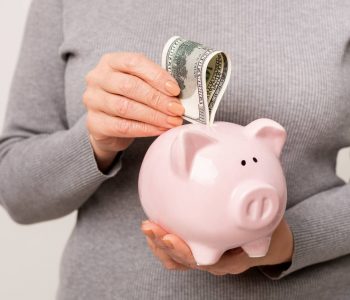 Blue-Chip Stock Offering a Discount?
If you've been hunting for yield, you've probably noticed that the biggest payouts are often found among beaten-down stocks. The reason is simple: at a given cash dividend payout, a company's dividend yield moves inversely to its share price.
The problem is, stocks often plunge for a reason. And if you are a risk-averse investor like me, you wouldn't consider most of the down-and-out high yielders to be the safest bets.
However, in today's extraordinary environment, even blue-chip companies could be trading at a discount. And if these companies can maintain their dividend in the economic downturn, the pullback in their share prices could represent an opportunity for income investors.
Check out JPMorgan Chase & Co. (NYSE:JPM), for instance. JPM is one of the oldest financial institutions in the U.S., with a history that can be traced all the way back to 1799. It is currently the largest bank in the country with assets of $3.2 trillion. As you'd expect, such a massive business means JPM is a mega-cap stock. At the time of this writing, the company commands market capitalization of over $300.0 billion.
Mega-cap, blue-chip names are not really known for having big swings in share prices. But due to the COVID-19 pandemic, even a name as solid as JPMorgan Chase & Co. has experienced some serious sell-off action earlier this year. While JPM stock has climbed out of its lows in March, it has yet to make a full recovery. Year-to-date, the stock is down about 28.6%.
And since the company did not change its cash dividend payout, its yield went up. With a quarterly dividend rate of $0.90 per share and a share price of $100.78, JPMorgan stock offers an annual dividend yield of 3.6%.
While it is not exactly an ultra-high yielder, the amount is not bad, given the low-interest-rate environment. Besides, the average dividend yield of all S&P 500 companies stands at just 1.7% at the moment. (Source: "S&P 500 Dividend Yield," multpl.com, last accessed October 13, 2020.)
In other words, if an investor purchases JPM stock, they would be locking in a yield that's over twice as much as the benchmark's average.
Of course, a yield is only good if the company can maintain the payout. So let's take a look at the financials.
JPMorgan reported earnings last week. The report showed that, in the third quarter of 2020, the company generated $29.9 billion in revenue, representing a slight decline from the $30.0 billion earned a year ago. (Source: "JPMorgan Chase Reports Third-Quarter 2020 Net Income Of $9.4 Billion, Or $2.92 Per Share," JPMorgan Chase & Co., October 13, 2020.)
Earnings came in at $2.92 per share for the quarter, up nine percent from the $2.68 per share earned in the year-ago period.
Notably, both top- and bottom-line numbers beat Wall Street's expectations. On average, analysts were projecting earnings of $2.23 per share on $28.2 billion of revenue.
And considering that the bank paid a $0.90 per share dividend for the third quarter, the profit covered the payout with ease.
Of course, due to the current macroeconomic environment, I wouldn't say that banks are fully out of the woods. However, based on JPM's numbers, the worst could be over.
For the third quarter, the bank set aside $611.0 million in provision for credit losses, compared to a whopping $10.5 billion in the second quarter.
Bottom Line on JPMorgan Chase & Co.
At this point, uncertainty remains something that can keep investors on the sidelines. Even though JPMorgan Chase & Co. beat both revenue and earnings estimates, its stock actually slipped 1.6% in the trading session following its third-quarter news release.
Given the company's well-covered dividends and decent 3.6% yield, this could be an opportunity for income investors to pick up a solid dividend stock on the cheap.