JPMorgan Chase & Co. Hikes Dividend 9.1%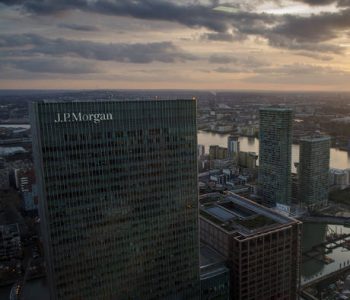 Financial Firms Cashing In
Movies like The Big Short tell us of a banking culture run amok, but one bank always seems to keep a healthy cash flow: JPMorgan Chase & Co. (NYSE:JPM).
Earlier this month, the financial giant declared its dividend for the second quarter of 2016. The board of directors at JPMorgan also announced a dividend hike.
The firm's quarterly payout jumped to $0.48 per share, reflecting a 9.1% increase from the previous quarter. The announcement marks JPMorgan's sixth annual dividend hike. (Source: "JPMorgan Chase Declares Increased Common Stock Dividend," JPMorgan Chase & Co., May 17, 2016.)
Although many firms were wiped out in the financial crisis, JPMorgan continued to thrive. The company's CEO, Jamie Dimon, became known as the "King of Wall Street." His flawless leadership had cemented investor faith in him. After all, JPM stock continued to yield dividends through 2009 and 2010, which were terrible years for financial stocks. Maintaining dividends in that kind of environment is seldom possible.
What's remarkable about this month's dividend hike in particular is that analysts were warning investors off financial stocks just a few months ago. They stated concerns about lower trading revenue and weak commodity prices as potential headwinds for the industry.
Neither of those obstacles managed to deter JPMorgan from hiking its dividend. The company pulled in record profits last year and its stock price has doubled since the stock market crash. Those numbers are more persuasive than analysts' predictions.
Finally, Dimon's commitment to profit growth was evident in his annual letter to shareholders: "Our company earned a record $24.4 billion in net income on revenue of $96.6 billion in 2015," he wrote. "In fact, we have delivered record results in the last five out of six years, and we hope to continue to deliver in the future." (Source: Ibid.)