JPMorgan Chase & Co. Declares Cash Payment to Investors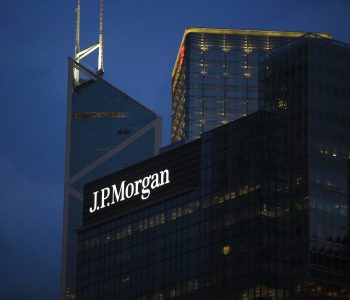 iStock.com/LewisTsePuiLung
JMP Stock Returning Cash to Investors
Due to what happened to U.S. banks during the last financial crisis, investors may have second thoughts about putting their money in bank stocks. But in recent years, the U.S. banking industry has made a strong comeback. And as a result, investors of quite a few financial institutions, such as JPMorgan Chase & Co. (NYSE:JPM), have been generously rewarded.
On March 20, after the closing bell, JPMorgan Chase & Co. announced that its board of directors declared a quarterly cash dividend of $0.56 per share. The dividend will be paid on April 30, 2018 to shareholders of record as of April 6. (Source: "JPMorgan Chase Declares Common Stock Dividend," JPMorgan Chase & Co., March 20, 2018.)
Trading at $114.64 apiece, JPM stock offers an annual dividend yield of around two percent.
While the yield itself may not look that impressive, note that JPMorgan has been growing its payout. Back in 2010, the company was paying quarterly cash dividends of $0.05 per share. Since then, JPMorgan has raised its quarterly dividend rate every year to $0.56 per share, representing a total increase of 1,020%. And that's no misprint. (Source: "Dividend History," JPMorgan Chase & Co., last accessed March 20, 2018.)
And you know what? Despite all the dividend hikes, the company wasn't really paying out all that much. Excluding non-recurring items, JPMorgan generated a net income of $6.7 billion in the fourth quarter of 2017, or earnings of $1.76 per share. Given its quarterly dividend rate of $0.56 per share, the company had a payout ratio of just 31.8%. (Source: "4Q17 ERF Exhibit 99.1 Narrative," JPMorgan Chase & Co., January 12, 2018.)
In full-year 2017, JPMorgan's adjusted net income reached a record high of $26.5 billion, translating to earnings of $6.87 per share. Since the company paid total dividends of $2.04 during the year, its payout ratio came in at 29.7%.
With a booming business, JPM stock's conservative payout ratio means there's plenty of room for future dividend increases.