Johnson & Johnson: A Top Dividend Stock for 2021 & Beyond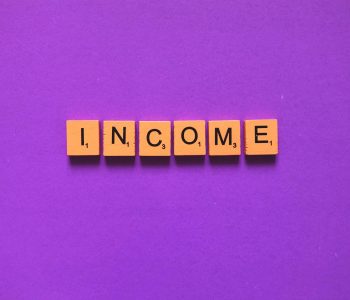 Looking for Long Term Investments? Check Out JNJ Stock
Despite the market trading at bloated valuations, investors seem to have an insatiable appetite for stocks. Just as we thought we were entering a correction phase toward the end of January, the market bounced right back up and even reached another new high.
Times like this have presented plenty of opportunities for short-term traders because there have been sizable swings to capture on a weekly, daily, and even hourly basis.
For income investors, buying stocks at all-time highs is probably not the easiest decision. Still, if you have a long enough investment horizon, there are solid companies that could still be worth considering in today's economic environment.
Check out Johnson & Johnson (NYSE:JNJ), for instance. As one of the largest and most diversified health-care companies in the world, it has established market positions in each of its operating segments: Consumer Health, Pharmaceuticals, and Medical Devices.
Health care is known as a recession-proof industry. So being a health-care giant is great for running a recurring business. To give you an idea, Johnson & Johnson had 28 platforms/products that each generated more than $1.0 billion in annual sales in 2020. Some of these billion-dollar products—such as "Tylenol," "Johnson's Baby," and "Listerine"—are also household names among consumers. (Source: "Full Year 2020 Results," Johnson & Johnson, last accessed February 11, 2021.)
Because of the durability of its business, the company offers top-notch dividend safety. In fact, it has one of the longest track records when it comes to dividend growth. The company has increased its payout every year for the past 58 years. (Source: "Dividend History," Johnson & Johnson, last accessed February 11, 2021.)
At the time of this writing, Johnson & Johnson stock has a quarterly dividend rate of $1.01 per share and a share price of $166.64. That means the company offers an annual dividend yield of 2.4%.
The yield itself is nothing to brag about. However, keep in mind that we're in an extremely low-yield environment at the moment. The last time I checked, the average dividend yield of S&P 500 companies was just 1.5%. (Source: "S&P 500 Dividend Yield," multpl.com, last accessed February 11, 2021.)
In other words, despite not being a high-yield stock, JNJ stock still holds its appeal to income investors. And that appeal would be considerably stronger after taking into account how well the company's business has been doing.
You see, the COVID-19 pandemic is not over yet, and many businesses are still in the doldrums due to its impact. But Johnson & Johnson is already back on its growth track.
In the fourth quarter of 2020, the company generated $22.5 billion in sales, representing an 8.3% increase year-over-year. Its operational sales, which exclude exchange-rate fluctuations, grew 7.1% year-over-year. (Source: "Johnson & Johnson Reports 2020 Fourth-Quarter and Full Year Results," Johnson & Johnson, January 26, 2021.)
The main driver behind the top-line growth was Johnson & Johnson's Pharmaceutical segment, which brought in $12.3 billion in revenue in the fourth quarter. That's up an impressive 16.3% from a year earlier.
The Consumer Health segment reported a 1.4% increase in revenue to $3.6 billion. The Medical Devices segment, on the other hand, experienced a 0.7% sales decline.
At the bottom line, Johnson & Johnson generated an adjusted profit of $1.86 per share, down slightly from the $1.88 per share it earned in the year-ago period. Still, its dividend safety has not been compromised, as the $1.01-per-share fourth-quarter payout was well covered by the company's adjusted earnings.
If you've been following this earnings season, you'd know that, due to the uncertainties caused by the ongoing pandemic, quite a few companies decided not to issue any forward-looking guidance.
Johnson & Johnson, on the other hand, is very optimistic about what's to come. In particular, management expects the company to generate $90.5 to $91.7 billion in sales in full-year 2021, which would represent a year-over-year increase of 9.5% to 11%. Its adjusted earnings are projected to be between $9.40 and $9.60 per share for the current year. That would translate to bottom-line growth of 17.1% to 19.6%, compared to 2020.
Bottom Line on Johnson & Johnson
Like many blue-chip stocks, Johnson & Johnson stock has enjoyed increasing investor enthusiasm over the past few months. As a result, JNJ stock is more expensive than before.
However, the company still offers a decent yield compared to the market average. And with rock-solid financials, Johnson & Johnson's cash payout should continue to go up in the years to come.