JNJ Stock: Why Johnson & Johnson Stock Is One Name to Own Forever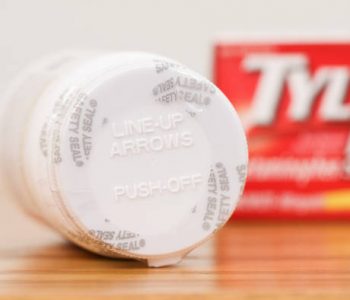 JNJ Stock: 54 Consecutive Years of Dividend Hikes
If you are wondering why Johnson & Johnson  (NYSE:JNJ) stock deserves a spot on every income investor's watchlist, here's a number: 54. That's how many years the health care giant has been raising its dividends.
Few companies have managed to achieve five decades of consecutive dividend hikes. In fact, JNJ stock's track record makes it a "dividend king," which is defined as a stock that has paid increasing dividends for 50 or more consecutive years. Right now, there are only 18 companies in the stock market that can call themselves dividend kings.
Johnson & Johnson stock's latest payout hike came this April, when the company raised its quarterly dividend rate by 6.7% from $0.75 per share to $0.80 per share. At today's price, JNJ stock has an annual dividend yield of 2.71%. (Source: "Johnson & Johnson Announces Dividend Increase of 6.7%," Johnson & Johnson, April 28, 2016.)
What this shows, other than that JNJ stock has an impressive track record of dividend hikes, is the company's resilience to economic shocks. Over the past 54 years, there were a number of economic downturns, including the Great Recession. Johnson & Johnson not only survived, but managed to raise its payout to income investors, even in those difficult years. This suggests that JNJ stock might be recession-proof, and being recession-proof is just about the best quality a company can have when it comes to income investing.
One of the reasons behind this key quality of JNJ stock is that its business is well diversified geographically. The company generates almost half of its sales outside of the U.S., but it has over 250 operating companies in 60 countries selling products to consumers around the world. Even if one region experiences some headwinds, Johnson & Johnson will likely have other markets to rely on. (Source: "2015 Investor Fact Sheet," Johnson & Johnson, last accessed September 19, 2016.)
Also Read:
Johnson & Johnson (JNJ) Dividend 2017: Yield, Dates, Splits, Prediction, and Everything You Need to Know
Best Pharmaceutical Dividend Stocks to Watch in 2017
Now, since economies around the world are all interconnected, what if there is a worldwide recession? In that case, JNJ stock investors could still be fine. You see, the company makes products such as "Band-Aid" and "Tylenol." These products don't sound as exciting as an "iPhone" or a "Tesla Model S," but they are things that consumers need rather than want. This means when times get rough, people might purchase less smartphones and cars, but JNJ's products will continue to sell well.
The company's strength doesn't stop at consumer goods; Johnson & Johnson also has a huge pharmaceutical segment. It markets over 100 drugs, 46 of which generate over $50.0 million in annual sales each.
Of course, there are many pharmaceutical companies on the market, and Johnson & Johnson is far from being the most exciting one. But note that for some of these companies, their entire existence relies on the results of certain clinical trials. While these names can sometimes boast huge upside potential, the risk associated with their drug developments should make income investors think twice before taking out their wallet.
Johnson & Johnson, on the other hand, is already established. While the company also has to go through clinical trials when developing drugs, it already has a large portfolio of drugs generating stable sales year after year. Pharmaceuticals are another example of recession-proof products having extremely inelastic demand.
The Bottom Line on JNJ Stock
In today's stock market, you can go after tickers that have a much higher yield than JNJ stock's 2.71%. But for many of those companies, the yields are high because investors don't think that those payouts will be sustainable in the long run.
Johnson & Johnson stock, on the other hand, seems to be tailor-made to be an income investment. It has wide economic moats in the segments it operates in, an impressive track record of growing dividends, and even qualities that make it recession-proof. For income investors, few companies potentially deserve a spot in your portfolio more than JNJ stock.