JNJ Stock: A Top Dividend Stock for 2017 and Beyond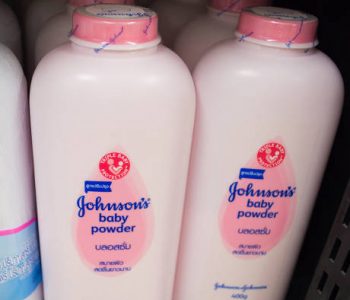 JNJ Stock Keeps Rewarding Dividend Investors
There seems to be an overwhelming amount of uncertainty in the markets these days, which is why I believe it's time to revisit Johnson & Johnson (NYSE:JNJ) stock.
Most investors buying Johnson & Johnson stock are probably not looking for triple-digit capital gains. Rather, they like the company's wide economic moat and its ability to pay an increasing amount of dividends. Still, if you bought JNJ stock five years ago, you'd have made an 80% return in stock price appreciation on top of collecting its growing dividends.
And this is not the first time for JNJ stock to deliver returns like this. Investors that held on to Johnson & Johnson stock for the past four decades would have collected a total return of 16,912%! And that's no misprint.
Those type of returns are more often seen in the tech sector, when what people now call "unicorn" companies make it big. But Johnson & Johnson is not one of them. In fact, the company has been around for 130 years.
Today, Johnson & Johnson commands over $300.0 billion in market cap. It has over 250 operating companies in 60 countries selling products around the world. No matter where you live, you will likely have used Johnson & Johnson's products at some point in your life.
J&J's tens of billions of dollars of sales are split among three segments: "Consumer," "Pharmaceutical," and "Medical Devices." I believe its Pharmaceutical segment will continue to drive growth, and is a key reason why Johnson & Johnson a top dividend stock.
You see, the company markets more than 100 drugs. It has 46 drugs that bring over $50.0 million in annual sales each, 34 drugs at over $100.0 million each, and 11 drugs at over $1.0 billion each. (Source: "Johnson & Johnson 2015 Investor Fact Sheet," Johnson & Johnson, last accessed November 18, 2016.)
Despite Johnson & Johnson's huge presence in the pharma industry, the segment is still delivering impressive growth. In the third quarter of 2016, the company's worldwide pharmaceutical sales totaled $8.4 billion, representing a 9.2% increase year-over-year. This was driven by an 11.8% increase in domestic sales and a 5.4% increase in international sales. (Source: "Johnson & Johnson Reports 2016 Third-Quarter Results," Johnson & Johnson, October 18, 2016.)
Of course, JNJ stock is far from being the hottest pharma stock on the market. However, keep in mind that for some of these hot companies, their future relies on the results of certain clinical trials. They might have a lot of upside potential but, as income investors, do you really want to take that risk with your dividend portfolio?
Also Read:
Johnson & Johnson: Yield, Dates, Splits, Prediction, and Everything You Need to Know
JNJ Stock: A Top Dividend Stock for 2017 and Beyond
Johnson & Johnson also has drugs in development. In fact, the U.S. Food and Drug Administration (FDA) has recently approved its drug  "INVOKAMET XR" for first-line treatment of adults with type 2 diabetes, and "STELARA" for the treatment of adults with moderately to severely active Crohn's disease. But the company already has other drugs that generate consistent revenue year after year, which is reassuring for dividend investors.
The Bottom Line on JNJ Stock
If you are still not convinced on why JNJ stock is a great fit for a dividend portfolio, here's a number: 54. That's how many years the company has been raising its dividends.
This means Johnson & Johnson stock is a "dividend king," a title reserved for companies that have raised their dividends every year for at least 50 years. There are thousands of companies trading in the U.S. stock market, but only 18 of them have that title.
Best of all, despite its wide economic moat and track record of dividend hikes, JNJ stock is not really expensive. Trading at $115.32 on Friday, the company has a price-to-earnings (P/E) multiple of 20 times, significantly lower than the drug manufacturers industry's average P/E of 32 times. If you use the expected earnings for its next fiscal year, you'd see that J&J has a forward P/E of just 16 times.
Bottom line: Johnson & Johnson stock doesn't make headlines that often, but it deserves a spot in every dividend investor's portfolio.