Johnson & Johnson: Why the Bears Are Wrong on JNJ Stock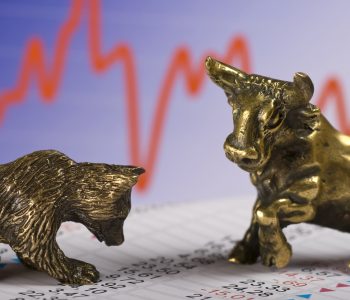 iStock.com/Yingko
Forget the Bears, Own JNJ Stock for Dividends
Commanding a market capitalization of well over $300.0 billion, Johnson & Johnson (NYSE:JNJ) stock is not known for making big moves. But since the beginning of 2018, shares of the company have slipped more than 10%.
Does that mean it's time to bail on this New Brunswick, New Jersey-based healthcare giant?
Not really. Let me explain…
Johnson & Johnson Still Runs a Growing Business
Johnson & Johnson has been a blue-chip stock for quite some time. And because most blue-chip companies already have established businesses, you may think that growth is now also slowing down at Johnson & Johnson. But that's not really the case.
You see, the company has just reported earnings. In the second quarter of 2018, Johnson & Johnson generated $20.8 billion of sales, marking a 10.6% increase from the second quarter of 2017. Both domestic and international sales showed solid year-over-year improvements. (Source: "Johnson & Johnson Reports 2018 Second-Quarter Results," Johnson & Johnson, July 17, 2018.)
Bottom line growth turned out to be even more impressive. Excluding special items, Johnson & Johnson's adjusted earnings came in at $5.7 billion, or $2.10 per share. The per share figure represented a 14.8% increase from the year-ago period.
During the latest earnings call, management also updated their guidance. JNJ is now projected to generate total sales of between $80.5 billion and $81.3 billion in full-year 2018. Management expects the company to earn an adjusted net income of $8.07 to $8.17 per share for the year, which would reflect an operational increase of 8.5% to 9.9%.
Johnson & Johnson Pays Increasing Dividends
Note that in JNJ's second-quarter earnings report, both top and bottom line numbers beat Wall Street's estimates. Analysts were expecting adjusted earnings of $2.07 per share on $20.39 billion of revenue.
Still, we know that in the stock market, outperforming Wall Street's expectations does not always lead to a surge in share price. Looking around, there are plenty of instances where a stock fell even after beating analysts' estimates.
The good news is, rather than trying to predict where JNJ stock is going on the next trading day, there is a more surefire way to make a return from this healthcare company. And that's through dividends.
Johnson & Johnson currently pays quarterly dividends of $0.90 per share, which translates to an annual yield of 2.9%.
The yield itself may not seem that impressive, but note that the company has raised its quarterly dividend rate in each of the last 56 years. (Source: "Dividend History," Johnson & Johnson, last accessed July 20, 2018.)
And even after all the dividend hikes, Johnson & Johnson's payout remained more than safe. Last year, the company earned an adjusted net income of $7.30 per diluted share while declaring and paying total dividends of $3.32 per share. (Source: "Johnson & Johnson Reports 2017 Fourth-Quarter Results," Johnson & Johnson, January 23, 2018.)
In other words, JNJ was paying out less than half of its profits. Combining a conservative payout ratio with a growing business, the company is well-positioned to continue its dividend increase track record. And that means over time, investors would be earning much higher yield on cost than today's numbers suggest.
And remember this: for a company to mail out dividend checks, it does not need the approval of Mr. Market.
Is JNJ Stock Expensive?
Of course, a company that's as solid as Johnson & Johnson tends to be highly sought after. And increased investor enthusiasm would translate to expensive valuations.
However, due to the latest pullback in JNJ stock, the company does not look expensive at all. As a matter of fact, Johnson & Johnson currently has a trailing 12-month price-to-earnings (P/E) ratio of 22.98 times, which is substantially lower than its industry's average P/E multiple of 28.87 times. (Source: "Johnson & Johnson (JNJ.N)," Reuters, last accessed July 20, 2018.)
And if you use the company's projected earnings for the next full fiscal year, you'd see that JNJ stock has a forward P/E ratio of just 14.65 times, not a high number by any means.
With a reasonable valuation, a decent dividend, and a still-growing business, Johnson & Johnson remains a top pick for income investors.