JNJ Stock: Johnson & Johnson Stock is One to Own and Forget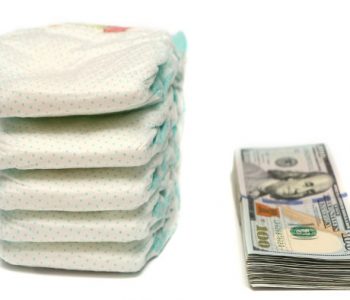 JNJ Stock: Dividend Hike is Almost a Done Deal
You can't find many companies on Wall Street which satisfy income investors through paying regular dividends year after year. Johnson & Johnson (NYSE:JNJ) stock, with more than half a century's history of returning cash to its investors, easily fits this bill.
This healthcare giant has delivered dividend increases for the past 54 years in a row, a performance that's tough to match.
In the past five years through December 31, your $100.00 invested in Johnson & Johnson stock would have fetched you $231.00, assuming you had reinvested your dividends back into buying more shares of JNJ stock.
These returns are even better when you compare them with the S&P 500 performance during the same period.  In the past one year alone, JNJ stock has soared 30%.
So how does Johnson & Johnson manage to reward its investors with such a solid return on their investments year after year? The answer to this important question lies in the company's innovation and diversification.
Look at these statistics, and you'll realize how well this strategy is helping the company to generate cash and return it back to investors: Johnson & Johnson has 250 operating companies in 60 countries, with about 50% of its sales being generated outside of the U.S through its consumer, pharmaceutical, and medical devices businesses. About 25% of its $70.0 billion in sales in 2015 came from products introduced in the past five years, showing a strong pipeline of new drugs. (Source: "2015 Investor Fact Sheet," Johnson & Johnson, last accessed October 11, 2016).
Johnson & Johnson Stock: Benefiting From Great Product Mix
Johnson & Johnson has a good mix of products split between everyday households names such as "Neutrogena," "Aveeno," and "Tylenol," and a drug portfolio to treat serious illnesses, such as cancer. This diversification also makes Johnson & Johnson recession-proof because these products are the ones which are last on the consumers' list when it comes to cutting down on expenses.
That's the main factor that has kept Johnson & Johnson's sales growing during the past 10 years, despite operating in a weak economic environment. Sales on average grew over three percent, while profits surged over six percent during the same period. (Source: Ibid.)
Johnson & Johnson's ability to generate strong cash flows has been helping the company to acquire some of the most innovative players in this field. That acquisition spree helped the company to solidify its position in the market and grab a greater market share from its rivals.
In this quarter's biggest deal, Johnson & Johnson bought Abbott Laboratories' (NYSE:ABT) eye surgery equipment unit for $4.33 billion. And in the last quarter, the company's list of acquisitions included NeoStrata Company, Inc. and Brazil's Hipoglos diaper rash cream brand. (Source: "Johnson & Johnson Announces Agreement to Acquire Abbott Medical Optics," Johnson & Johnson, September 16, 2016.)
Considering the future earnings potential, JNJ stock trades at 17 times forward earnings, making its valuations much cheaper when compared to more risky bets in the pharmaceutical sector, where immediate gains may be great but there is uncertainty about the future of the business.
By contrast, Johnson & Johnson boosted its quarterly payout by seven percent earlier this year from $0.75 per share to $0.80 per share. At today's price, JNJ stock has an annual dividend yield of 2.71%. (Source: "Johnson & Johnson Announces Dividend Increase of 6.7%," Johnson & Johnson, April 28, 2016.)
Final Word on JNJ Stock
The bottom line on Johnson & Johnson stock is that its dominant position in the healthcare industry makes it one of the best investments for income investors. Its growing revenues, a profit margin of over 20%, and strong cash flows keep JNJ stock in the club of so-called "dividend king" companies. I don't think you can go wrong if you want to hold this stock forever in your portfolio for regular income generation.