JNJ Stock Is a Dividend Name to Own for the Next 100 Years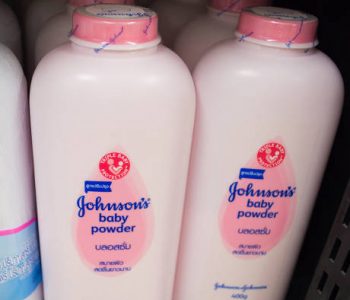 JNJ Stock: Providing Income Stability in Uncertain times
In this uncertain economic environment, income investors have a genuine concern about the sustainability of dividend payouts if something bad were to happen to the economy. Johnson & Johnson (NYSE:JNJ) stock is among the safe-haven picks that can spare you this headache.
Here are some of the hard facts which make JNJ stock one of the best investments for people looking to earn a stable dividend without running into the risk of losing sleep over the future of their investments.
JNJ stock is one of 18 listed companies known as "dividend kings." What's a dividend king? A stock with 50 or more years of consecutive history of dividend increases.
How can a company achieve this great longevity in dividend increases for five decades in a row? From my experience of analyzing great income stocks, I don't think there is any other way around it than to produce products with global reach, including products that are hard to copy.
Johnson & Johnson thrives on its remarkable operational diversity. It runs over 250 companies in 60 countries, with 49% of its sales coming from outside the United States. Of the more than $70.0 billion in sales it generated last year, they came from a variety of its businesses, including consumer, pharmaceutical, and medical devices. (Source: "2015 Investor Fact Sheet," Johnson & Johnson, last accessed November 10, 2016.)
No matter what you do and where you live, brands like "Motrin," "Tylenol," "Band-Aid," and "Neutrogena" are global household names. The company's dominant position in the medical devices field is evident from the fact that it generates 85% of its sales from products which have either the No. 1 or No.2 market share.
Johnson & Johnson's last dividend increase was announced last April, when the company hiked its quarterly dividend by about seven percent to $0.80 per share. (Source: "Johnson & Johnson (JNJ) Raises Quarterly Dividend 6.7% to $0.80; 2.8% Yield," StreetInsider.com, April 28, 2016.)
At today's price, JNJ stock has an annual dividend yield of 2.68%. This return doesn't look too enticing for many investors looking for a quick, double-digit return. But my point is that Johnson & Johnson stock isn't for you if you're in this class of investors. This investment works for a buy-and-hold-type investment philosophy. And if you're willing to hold JNJ stock for a longer time period, then the returns aren't bad at all.
Assuming you reinvested all of the dividends you received from the company during the past 10 years, you would have more than doubled your investment of $66,000 to $163,355 today. (Source: "Investment Calculator," Johnson & Johnson, last accessed November 10, 2016.)
Final Thought on JNJ Stock
These were some of the facts I wanted to highlight to explain the appeal of JNJ stock and the stability of its income generation.
Another important thing about Johnson & Johnson stock is that it has a very decent payout ratio when it comes to returning cash to investors. Even though it's beating the average dividend yield of companies listed in the S&P 500 index, the payout ratio of about 54% is very safe and sustainable. This suggests that there is a plenty of room for future dividend increases.
Considering the future earnings potential, JNJ stock trades at 16.7 times forward earnings, making its valuations attractive, coupled with the fact that it has over $43.0 billion cash sitting on its balance sheet.
In addition to quarterly dividends, JNJ stock has also provided market-beating returns so far this year by rising by more than 16%, far exceeding the six percent gains in the benchmark S&P 500. One explanation of this superior performance is that Johnson & Johnson stock attracts investors with long-term investment horizons, who don't sell their shares on daily market events. This faithful class of investors keeps the volatility low and provides great stability for this stock.