J M Smucker Co Announces 12% Dividend Hike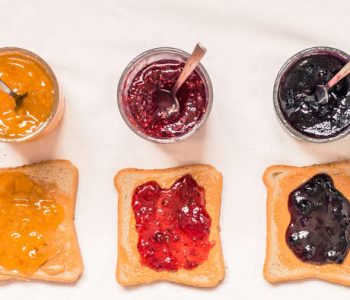 Isn't it great that the company making your strawberry jam can also provide you with an increasing stream of income?
On Wednesday, J M Smucker Co (NYSE:SJM) announced that its board of directors has approved a quarterly dividend of $0.75 per share, a 12% increase from its current payout of $0.67 per share. The increased dividend will be payable on Thursday, September 1, 2016 to shareholders of record on August 12. (Source: "The J.M. Smucker Company Announces Dividend Increase," The J.M. Smucker Company, July 13, 2016.)
"We are pleased with the Board's action to significantly increase the quarterly dividend rate, which represents our fifteenth consecutive year of dividend growth," said Smucker's chief executive officer, Mark Smucker. (Source: Ibid.)
"This action reflects the confidence we have in the ongoing growth potential of our businesses and brands, and the Company's continued focus on returning a significant portion of its free cash flow back to shareholders," Smucker added. (Source: Ibid.)
The dividend hike is the latest sign of strength for the branded food company. Last month, Smucker's reported financial results for the most recent fiscal quarter, which smashed Wall Street's expectations.
In the three months ended April 30, the company increased its revenue by 25% year-over-year to 1.81 billion, beating analysts' expectations of $1.74 billion. Smucker's also generated adjusted earnings of $1.44 per share, beating analysts' estimates of $1.20 per share. (Source: "The J.M. Smucker Company Announces Fiscal 2016 Fourth Quarter Results and Fiscal 2017 Outlook," The J.M. Smucker Company, June 9, 2016.)
The company seems to be firing on all cylinders and investors like that. In the past 12 months—a period that has been extremely volatile for many U.S. stocks—Smucker's stock price surged more than 40%. For income investors, Smucker has also raised its quarterly dividend by 56% in the past five years.
Despite such impressive growth, there are some concerns surrounding Smucker's business. One of these concerns is the recent decline in coffee prices. While Smucker's retail coffee sales are booming, the company did reduce some of its prices.
Still, Morgan Stanley (NYSE:MS) analyst Matthew Grainger believes that Smucker's will do just fine in such an environment. Using historical margin correlations, he estimated that the company can still achieve 125 basis points of margin expansion and mid-single-digit profit growth in the coffee business in the new fiscal year. (Source: "Smucker Can Quietly Keep Making New Highs," Barron's, June 9, 2016.)