Is Target Corporation's Dividend Hike a Surprise to Income Investors?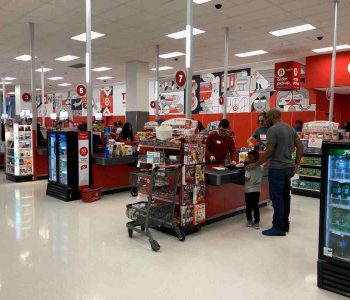 Target Corporation Returning Cash to Investors
We've been hearing the words "retail apocalypse" in the news for several years now. With the e-commerce industry firing on all cylinders, Wall Street doesn't think brick-and-mortar retailers have the best outlook.
It doesn't help that the COVID-19 pandemic has resulted in very different shopping patterns. In some areas, retail stores were ordered by the government to close their doors.
Yet last month, Target Corporation's (NYSE:TGT) board of directors declared a quarterly cash dividend of $0.68 per common share, which represented a three-percent increase from the company's previous quarterly payout of $0.66 per share. The new dividend will be paid on September 10 to shareholders of record as of August 19. (Source: "Target Corporation Announces 3.0 Percent Dividend Increase," Target Corporation, June 11, 2020.)
At its current share price, Target stock provides an annual dividend yield of 2.3%.
Now, keep in mind that this is a time when many companies' businesses have been heavily impacted by COVID-19, and dividend cuts have not been uncommon. Adding in the headwind facing the retail industry, the dividend increase by TGT stock may seem unusual.
But for those who have been following this department store retailer, the latest dividend announcement shouldn't really come as a surprise.
You see, Target belongs to a very elite group of companies called the S&P 500 Dividend Aristocrats. To join that group, a company must be a component of the S&P 500 index and must also have raised its dividend every year for at least 25 years.
A quarter of a century of consecutive annual dividend hikes is no easy feat. So for investors who are looking for dividend growth, the Dividend Aristocrats are certainly worth a look.
Better yet, Target Corporation is overqualified for that title. Thanks to the company's latest dividend increase, 2020 will be the 49th consecutive year that TGT stock has raised its dividend payment to shareholders. (Source: "Dividend & Stock Split History," Target Corporation, last accessed July 8, 2020.)
Looking further back, you'll see that Target has been paying uninterrupted dividends since it went public in October 1967.
The reason why income investors like Dividend Aristocrats is that their payouts—and in many cases, their payout growth—tend to be sticky. Think about it: if a company has increased its dividend for decades and that streak suddenly comes to a stop, its management will likely have some serious explaining to do.
In the case of Target, the company also had the financial resources to continue its dividend growth track record. Last year, Target earned an adjusted net income of $6.39 per share while paying $2.60 per share in dividends. (Source: "Target Reports Fourth Quarter and Full-Year 2019 Earnings," Target Corporation, March 3, 2020.)
Of course, nothing is carved in stone. Given the uncertain outlook for consumer shopping patterns and government policies related to COVID-19, Target decided to withdraw its full-year 2020 guidance.
But I should also point out that, once a company has increased its dividend every year for 50 years, it becomes what's called a Dividend King. At the time of this writing, there are only 28 Dividend Kings in the entire stock market. They tend to be blue-chip companies with deeply entrenched positions in their industries, such as Coca-Cola Co (NYSE:KO), Johnson & Johnson (NYSE:JNJ), and 3M Co (NYSE:MMM).
Given where Target Corporation is right now (49 years of consecutive dividend hikes), if the company keeps paying the $0.68 per share dividend this year and increases its dividend in 2021, it would become a Dividend King.
Bottom line: despite all the uncertainties, there is still something for income investors to look forward to with TGT stock.