Is ONEOK, Inc.'s 12.7% Yield Really Safe?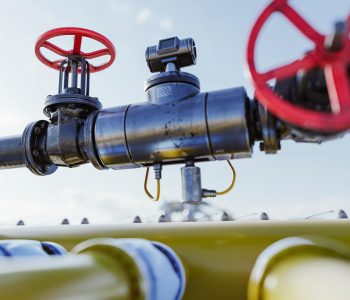 Can Investors Really Trust ONEOK, Inc.'s Big Dividend Yield?
Energy stocks are about as popular right now as plane tickets to Mexico in July.
Rock-bottom energy prices have forced dozens of companies to slash their payouts to investors. And unless conditions in the industry improve dramatically, analysts believe that more dividend cut announcements could lie ahead.
Case in point: natural gas pipeline owner ONEOK, Inc. (NYSE:OKE). Shares of the pipeline company have lost almost two-thirds of their value over the past year. And with a dividend yield approaching 13%, it seems Wall Street suspects the distribution could be at risk.
So, how safe is OKE stock's dividend? Let's dive into the financials.
Admittedly, ONEOK didn't make it through the recent downturn unscathed. Low oil prices forced drillers to cut back on production. And because most of the country's natural gas output comes as a by-product of oil wells, ONEOK, Inc. saw a sharp drop in the volumes flowing through its network.
That has taken a bite out of the company's profits. For the six months ended June 30, ONEOK generated only $822.9 million in distributable cash flow. That represents a 21% decline from what the business generated during the same period in 2019. (Source: "Oneok Announces Second Quarter 2020 Earnings," ONEOK, Inc., July 28, 2020.)
Yet, despite its decline in cash flow, ONEOK, Inc. still generates sufficient cash flow to fund its distribution.
During the six-month reporting period, the company's distribution added up to $774.0 million. That comes out to a payout ratio of 94%. Generally, I like to see businesses pay out no more than 90% of their profits as dividends, so ONEOK's payout ratio is certainly at the upper end of my comfort zone.
That said, management expects a quick rebound in profitability.
Cold weather nationwide has sent natural gas prices surging in recent weeks, more than doubling since their late-June lows. That has sent producers scrambling to boost output, thereby increasing the volumes flowing through ONEOK, Inc.'s network. (Source: "U.S. Natural Gas Prices Seen Soaring in 2021 on Rising Demand, Low Production," Natural Gas Intelligence, October 12, 2020.)
Furthermore, management has slashed overhead costs and pared down the company's debt load. These initiatives, combined with higher revenues, should pad the bottom line in the second half of the year.
In other words, ONEOK, Inc. seems to be operating right on the razor's edge. But if we see a rebound in the oil patch (or if things don't get worse, at the very least), OKE stock's distribution looks safe for now.