Is The Geo Group Inc's 15.1% Dividend Safe?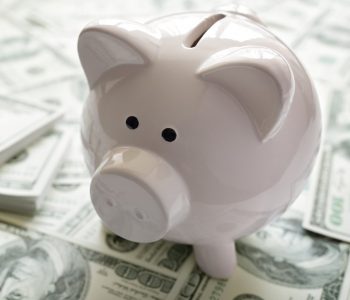 Geo Group Stock Bruised by COVID-19, But Poised for Rebound
The GEO Group Inc (NYSE:GEO) isn't for everyone, but it could be great for those who are looking for a huge dividend yield.
People invest in (and avoid investing in) different kinds of stocks for different reasons. Some investors shy away from so-called sin or vice stocks for ethical reasons. Sin stocks include those of companies that profit from things like cigarettes, gambling, adult entertainment, cannabis, alcohol, and weapons.
But the lure of sin stocks is pretty strong, especially when you consider how amazing their long-term performance has been. Shares of tobacco company Altria Group Inc (NYSE:MO) are up more than 1,910% since the start of the new millennium. Over the same time frame, shares of alcohol company Diageo plc (NYSE:DEO) are up 1,550% and shares of firearm company Sturm, Ruger & Company Inc (NYSE:RGR) are up 1,216%. For some investors, that's too good of an opportunity to skip.
If you can stomach the idea of making money from private prisons and love juicy dividends, then The Geo Group Inc might be a company you want to put on your radar.
As of this writing, GEO stock provides an annual dividend of $1.36 per share, with a dividend yield of 15.1%. It has a trailing annual dividend yield of 21.3% and a five-year average dividend yield of 9.9%. Over the last three years, GEO stock's dividend yield has grown by 10.8%.
In its most recent quarter, The GEO Group actually decreased its quarterly dividend to $0.34 per share, from $0.48 per share in the first three quarters of 2020. Nevertheless, I believe the company's high dividend yield is entirely sustainable and should continue to provide investors with market-trumping returns.
About The GEO Group Inc
Geo Group is a real estate investment trust (REIT) that operates in the health facilities industry. More specifically, the company specializes in detention facilities, processing centers, and community-reentry centers in the U.S., Australia, South Africa, and the U.K. It's also a leading provider of in-custody rehabilitation, post-release support, electronic monitoring, and community-based programs.
The Geo Group Inc's worldwide operations include the ownership and/or management of 123 facilities totaling approximately 93,000 beds, including projects under development.
The company is able to fill those beds because the government agrees to provide a minimum number of offenders, which provides Geo Group with a steady revenue stream. The government also helps subsidize the construction of private prisons. And under President Donald Trump, private prisons did well.
In April 2017, just three months after President Trump ascended into the White House, GEO Group won a $110.0-million contract to build a new detention center. Other contracts followed. (Source: "The GEO Group Awarded Contract for the Development and Operation of a New Company-Owned 1,000-Bed Detention Facility in Texas," The GEO Group Inc, April 13, 2017.)
Will private prisons continue to do well under President Joe Biden? On the campaign trail, Biden promised to "stop corporations from profiteering from incarcerations."
But GEO Group isn't as worried as you'd think. That's because the REIT has been diversifying its portfolio to include revenue streams from commercial real estate, halfway houses, and electronic monitoring.
In 2010, The GEO Group Inc purchased ankle monitoring company BI Incorporated for close to half a billion dollars. GEO Group, which is now the largest ankle monitoring company, has seen the number of people it tracks more than double to roughly 150,000.
That number is expected to rise, with electronic monitoring being seen as an alternative to U.S. Immigration and Customs Enforcement (ICE) locking people up. The coronavirus pandemic has also seen some correctional facilities release a number of prisoners, all of whom need to be tracked.
That doesn't mean COVID-19 hasn't taken a bite out of GEO Group's bottom line. It has, but that will be temporary.
Management Increases Q4 and Full-Year Guidance
During the third quarter of 2020, GEO Group said it incurred increased spending on personal protective equipment, diagnostic testing, and medical expenses associated with the pandemic. (Source: "The GEO Group Reports Third Quarter 2020 Results and Increases Fourth Quarter and Full Year 2020 Guidance," The GEO Group Inc, October 29, 2020.)
Moreover, the Federal Bureau of Prisoners experienced a decline in the overall federal prison population as a result of the pandemic.
Not surprisingly, GEO Group's ICE processing centers and U.S. Marshals Service facilities continued to experience lower occupancy levels. The company's GEO Care business unit also continued to experience lower occupancy levels in its residential reentry centers, day reporting programs, and youth services facilities.
On the other hand, favorable cost trends helped GEO Group report better-than-expected financial results. Its net income was $39.2 million, or $0.33 per share, versus $45.9 million, or $0.39 per share, in the third quarter of 2019.
Normalized funds from operations were $62.8 million, or $0.52 per diluted share, compared to $70.3 million, or $0.59 per diluted share, in the third quarter of 2019.
During the third quarter of 2020, The GEO Group Inc's adjusted funds from operations (AFFO) came in at $80.6 million, or $0.67 per diluted share. Over the same period, the company paid out $0.34 per unit in distributions, for a payout ratio of just 55%.
While some investors love to see a payout ratio of about 90%, GEO Group's payout ratio leaves more profits in its coffers and provides the company with lots of financial wiggle room to keep paying its already massive dividend—which many companies have struggled with during the pandemic.
As for the dividend reduction in the fourth quarter, management said it will help preserve capital and allow the company to sink excess cash flow toward debt repayment.
Despite its increased expenses from COVID-19 and the lower numbers from its core operations, The GEO Group Inc raised its fourth-quarter and full-year 2020 guidance.
For the fourth quarter, GEO Group now expects to report:
Net income in the range of $0.23 to $0.25 per share
Adjusted net income in the range of $0.24 to $0.26 per share
AFFO in the range of $0.55 to $0.57 per diluted share
For fiscal 2020, the company expects to report:
Net income in the range of $1.07 to $1.09 per share
Adjusted net income in the range of $1.21 to $1.23 per share
AFFO in the range of $2.43 to $2.45 per diluted share
Revenues of approximately $2.4 billion
The Lowdown on GEO Group Stock
Investing in prisons and other so-called vice stocks is not for everyone. And it comes with risks, including unforeseen ones like COVID-19, and foreseen (but unpredictable) ones like the changing of the guard in Washington, D.C.
Fortunately, The GEO Group Inc has diversified its offerings and it continues to perform well, even in the current economic climate. Eventually, the coronavirus pandemic will be in the rearview mirror, and GEO stock should rebound. Until then, investors are more than content to collect the company's huge 15.1% dividend.