Iron Mountain Inc: Data Center Stock Paying 5.7% in Dividends?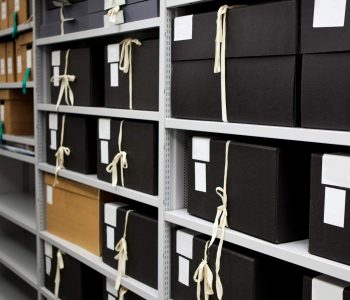 This Dividend Stock Looks Interesting
For the most part, Iron Mountain Inc (NYSE:IRM) has been living on the "boring" side of the stock market. Founded in 1951, the company is in the storage business, helping its customers protect valued assets such as critical business information, highly sensitive data, and cultural and historical artifacts.
It didn't make things more exciting when Iron Mountain converted to a real estate investment trust (REIT) in 2014. REITs also appear to be "boring" because they're basically landlords and are geared to dividend investors. In an era when more exciting sectors—such as technology—can produce multibaggers in a few trading sessions, who cares about dividends?
But there's something unique about Iron Mountain Inc. Even though it runs a decades-old storage business, the company also has its hands in one of the fastest-growing segments in tech right now: data centers.
Iron Mountain started getting serious about data centers in 2017. Through its own development and a series of acquisitions, the company now has 15 data centers on three continents, totaling more than 3.5 million gross square feet. The total addressable market (TAM) of Iron Mountain's data centers is $20.0 billion. (Source: "Investor Presentation: Q2 2021," Iron Mountain Inc, last accessed June 4, 2021.)
And while Iron Mountain isn't an early entrant to the data center business, it managed to build a presence very quickly. According to its latest investor presentation, the company's 15 operational data centers now serve more than 1,300 customers.
Of course, data centers are still a relatively small part of Iron Mountain's business, but the company is just getting started. It sees a "significant data center expansion opportunity with [the] current footprint." Iron Mountain has also recently formed a joint venture with Web Werks, one of the top colocation data center providers in India. (Source: Ibid.)
Iron Mountain Inc Remains a Top Pick for Income Investors
Given the rising demand for data centers around the world, Iron Mountain's data center endeavor should give investors a new reason to check out Iron Mountain stock. Furthermore, the old reason to consider IRM stock remains intact: the company still offers generous and reliable dividends.
Right now, Iron Mountain Inc has a quarterly dividend rate of $0.6185 per share, which translates to an annual yield of 5.7%.
Since the average dividend yield of S&P 500 companies is just 1.4% at the moment, Iron Mountain stock is paying about four times as much as the benchmark average. (Source: "S&P 500 Dividend Yield," multpl.com, last accessed June 4, 2021.)
And remember how Iron Mountain is considered "boring" because it's in the storage business?
Well, the "boring" nature of that business is one of the reasons why the payout is so reliable. When customers bring critical documents to Iron Mountain, they tend not to move them to different storage providers. For instance, in Iron Mountain's records management segment, boxes remain in its facilities for an average of 15 years, and the customer retention rate is a whopping 98%.
To see just how durable this dividend stock is, all you need to do is look at its financials for 2020.
We all know that the COVID-19 pandemic has sent shock waves across the economy, and for many REITs, 2020 was a terrible year. But Iron Mountain managed to generate $4.2 billion of total revenue in 2020, which was down by just three percent from 2019. (Source: "Iron Mountain Reports Fourth Quarter and Full Year 2020 Results," Iron Mountain Inc, February 24, 2021.)
Better yet, the company's adjusted funds from operations (AFFO) per share—a critical measure of a REIT's operating performance—actually improved by two percent year-over-year to $3.07. The AFFO per share also covered IRM stock's 2020 dividend payments—which totaled $2.474 per share—with ease.
This year, things got even better. In the first quarter of 2021, Iron Mountain's total revenue increased by one percent year-over-year to $1.08 billion. Its AFFO per share improved by two percent to $0.81. (Source: "Iron Mountain Reports First Quarter Results," Iron Mountain Inc, May 6, 2021.)
And the best is likely yet to come. For full-year 2021, management expects Iron Mountain Inc's revenue to increase by five percent to nine percent and its AFFO per share to increase by seven percent to 12% compared to 2020.
Whether you're an income investor or a growth investor, these projected numbers should put Iron Mountain stock on your radar.