Is Iron Mountain Inc's 9.2% Yield Safe?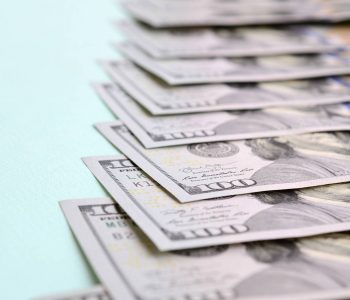 Can Income Investors Trust Iron Mountain Inc's Dividend?
If you visit my office, you'll find stacks of documents—mortgage information, financial reports, business receipts, etc. Over the years, the wall of paper has come to take up two filing cabinets and most of the closet.
Now imagine the paper generated by a business like a doctor's office or legal practice. Every year, corporations generate mountains of physical records. And they need to store all those documents somewhere.
That has created a lucrative business for Iron Mountain Inc (NYSE:IRM).
Iron Mountain owns hundreds of storage sites worldwide. The company rents those facilities out to customers, which generates steady, ongoing revenues. And because the sites don't require much in the way of maintenance, Iron Mountain Inc can fund an outsized dividend to its shareholders.
But in the age of COVID-19, any payout could get cut. So it's reasonable to ask whether Iron Mountain stock's 9.2% dividend yield is really safe. Let's dive into the numbers.
Iron Mountain Inc has two main sources of revenue: services and storage.
Services revenue includes money earned from activities like document retrieval and shredding. Typically, this income stream is pretty consistent from year to year. But in the third quarter of 2020, Iron Mountain reported that its services revenues dropped 12.5% year-over-year to $340.0 million.
But storage rentals, which account for the bulk of the partnership's business, have held up just fine. During the same period, the segment's revenues increased by 3.4% year-over-year to $1.1 billion. Boom or bust, companies still need to store their documents somewhere. (Source: "Iron Mountain Investor Presentation Q4 2020," Iron Mountain Inc, last accessed November 27, 2020.)
For IRM unitholders, this has left the distribution on a solid foundation.
During the third quarter, Iron Mountain Inc's adjusted fund flows from operations (AFFO) came in at $0.73 per unit. Over the same period, management paid out $0.62 per unit in distributions.
Generally, I like to see companies pay out no more than 90% of their profits as dividends. That leaves management with some financial wiggle room to keep paying distributions. So Iron Mountain stock's 85% payout ratio sits well within my comfort zone.
Looking forward, I expect the partnership's cash flows to grow.
As the economy recovers from the COVID-19-induced recession, Iron Mountain Inc will likely see a quick snap back in its services revenue. Management has also invested heavily in expanding the company's data center business, which will pad the bottom line. Overall, Wall Street expects Iron Mountain to grow its earnings at a mid-single-digit annual clip.
Admittedly, dividend hikes may be on hold for the foreseeable future, given the uncertainty surrounding COVID-19. But as the economy recovers, management will likely resume boosting the payout to unitholders. And with a robust balance sheet and expanding profit margins, I see no reason why executives won't be able to boost the distribution in line with earnings.
In other words, Iron Mountain Inc's dividend looks safe for now.